South Africa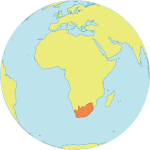 Maternal Mortality Ratio
119
Contraceptives prevalence rate
50
Population aged 10-24
25.8%
Youth secondary school enrollment
Related content
These guidelines describe the strategies for achieving elimination of maternal and neonatal tetanus by the year 2005 and, once elimination is achieved, for maintaining it. They are intended for public health managers at the national and distric levels in countries that have...
"Partnering" shows how a global consensus is emerging on how to scale up successful programmes that involve men without diverting scarce resources from women's health. In fact, men are more and more taking ownership of mobilization and advocacy for the emergence...
More young people than ever are entering their childbearing and working years. At the same time, the number and proportion of people over age 65 are increasing at an unprecedented rate. Our future will be shaped by how well families and societies meet the needs of these...
Pages