South Africa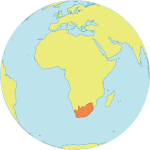 Maternal Mortality Ratio
119
Contraceptives prevalence rate
50
Population aged 10-24
25.8%
Youth secondary school enrollment
Related content
On 13 May, 1968, the world declared family planning to be a basic human right. But 50 years later, this right is under attack.
A midwife has become the only female Member of Parliament in the Comoros. She brings the fight for gender equality with her.
In her home district in far-western Nepal, 19-year-old Sangita BK needs no introduction. She is well-known as an activist against child marriage. In the last three years, she has – on her own – stopped at least a dozen child marriages.
Pages