Kenya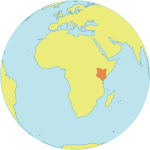 Maternal Mortality Ratio
510
Contraceptives prevalence rate
65
Population aged 10-24
33%
Youth secondary school enrollment
Related content
DAMASCUS, Syria — Like thousands of other people in the capital and surrounding suburbs, Abdulahadi and Aisha, along with their four children, fled their family home as shelling in their neighbourhood intensified.
NEW YORK -- International star Beyoncé, the United Nations and humanitarian aid organizations are launching a global campaign today to shine a spotlight on humanitarian work and encourage people around the world to get involved by doing something good for others. 
MONROVIA, Liberia — In a meeting with Liberia's President H.E. Ellen Johnson-Sirleaf, UNFPA Executive Director Dr. Babatunde Osotimehin pledged support to Liberia's plan to accelerate the reduction of maternal mortality in the country.
Pages