Kenya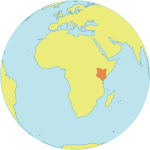 Maternal Mortality Ratio
510
Contraceptives prevalence rate
65
Population aged 10-24
33%
Youth secondary school enrollment
Related content
<p>Today, on this commemoration of the International Day of the World's Indigenous Peoples, UNFPA pays tribute to all our indigenous sisters and brothers.
This op-ed by UNFPA Executive Director Dr. Babatunde Osotimehin andSharon L. Camp, PhD., President and CEO of the Guttmacher Institute was published in The Standard (Kenya).
<p>MANILA — Shortly after sunrise, a woman with soulful eyes and short-cropped black hair hurried down a narrow alley in flip-flops, picking her way around clusters of squatting children, piles of trash and chunks of concrete.
Pages