United Kingdom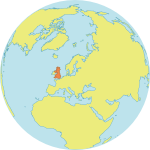 Maternal Mortality Ratio
7
Contraceptives prevalence rate
73
Population aged 10-24
17.3%
Youth secondary school enrollment
Related content
UNFPA's mobile teams aid women who might otherwise be out of reach. "This was a completely new way for us of working," says social services leader.
In Morocco, an estimated 63 per cent of women aged 18 to 64 have experienced some form of gender-based violence.
This publication highlights a set of 24 UNFPA good practices on South-South cooperation (SSC) in the areas of sexual and reproductive health and reproductive rights, gender equality, youth empowerment, and population data for development.
Pages