United Kingdom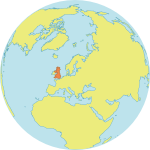 Maternal Mortality Ratio
7
Contraceptives prevalence rate
73
Population aged 10-24
17.3%
Youth secondary school enrollment
Related content
The report examines a broad range of evidence from around the world showing that systematic discrimination against women and girls causes extensive suffering and lost opportunities for both women and men, and holds back efforts to reduce poverty, improve health, stem the...
After describing the international consensus reached in Beijing about empowering women and ending gender inequality, and defining key human rights concepts, the report examines key issues related to reproductive health and rights that affect women throughout their lives....
More young people than ever are entering their childbearing and working years. At the same time, the number and proportion of people over age 65 are increasing at an unprecedented rate. Our future will be shaped by how well families and societies meet the needs of these...
Pages