Puerto Rico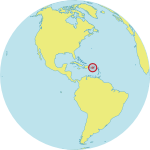 Maternal Mortality Ratio
21
Contraceptives prevalence rate
57
Population aged 10-24
18.8%
Youth secondary school enrollment
Related content
RIO DE JANEIRO —On the eve of the official opening of the UN Conference on Sustainable Development, Member States announced that they had agreed on the Conference's outcome document, The Future We Want.
At the 1992 Rio Earth Summit world leaders signed up to a series of agreements intended to create a greener, fairer world – a world that would guarantee future resources for our children. That same year tve started filming the lives of 11 babies - born in 10 different countries...
The world's population surpassed 7 billion last October and is expected to grow to 9 billion by the middle of this century. The paramount challenge of sustainability is to meet the needs of 7 billion consumers now—and the billions more to come—while protecting the intricate...
Pages