Czech Republic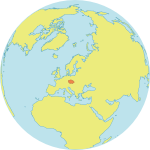 Maternal Mortality Ratio
4
Contraceptives prevalence rate
80
Population aged 10-24
14%
Youth secondary school enrollment
Related content
On 14 May 2017, dozens of countries around the world will observe Mother's Day. It is a day to celebrate mothers everywhere, but also a moment to reflect on the risks that too many women still encounter on their journey to motherhood – and what can be done about it. See more...
Midwife Daw Aye Myint is the first health professional to ever be based in Htamakaut, a remote village in the rural Magway region. She arrived there only 11 months ago.
Ferocious violence erupted in Juba, the capital of South Sudan, killing or wounding hundreds and displacing tens of thousands.
Pages