Czech Republic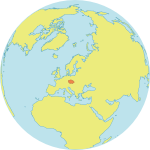 Maternal Mortality Ratio
4
Contraceptives prevalence rate
80
Population aged 10-24
14%
Youth secondary school enrollment
Related content
"The village was full of kids before," said Agnod, 56, in a remote community in the Lao People's Democratic Republic. Nestled in a forest near the border with Viet Nam, the village of Labangkhok is one of the poorest places in the country.
Something was terribly wrong. Zahra Zakaria was eight months pregnant when she went into labour in a tent in Kondabi, a remote village in Sudan's West Darfur state. It was her sixth childbirth, but the pain this time was different.
Jackie knows about heartbreak. She became pregnant in the ninth grade and was forced to leave school. Then, when her baby was nearly two years old, she suddenly fell sick. "I took her to the clinic. But when I came back, she was dead," Jackie told UNFPA.
Pages