South Africa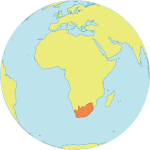 Maternal Mortality Ratio
119
Contraceptives prevalence rate
50
Population aged 10-24
25.8%
Youth secondary school enrollment
Related content
Jackie knows about heartbreak. She became pregnant in the ninth grade and was forced to leave school. Then, when her baby was nearly two years old, she suddenly fell sick. "I took her to the clinic. But when I came back, she was dead," Jackie told UNFPA.
This is an overview of some of the most honest and critical thinking, by women and men of faith and human rights actors, on the relationship between human rights and their respective faith traditions.
Three days after the 7.8 magnitude earthquake that devastated Nepal on 25 April, 2015, forced her to leave her damaged home, Sabina Rimal, age 25, received an unexpected email. It was an email that ended up not only changing her life, but the lives of thousands of women she had...
Pages