South Africa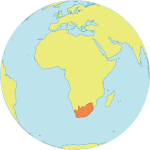 Maternal Mortality Ratio
119
Contraceptives prevalence rate
50
Population aged 10-24
25.9%
Youth secondary school enrollment
Related content
For years, Aja Babung Sidibeh would gathered girls together in the Central River Region of the Gambia and prepared them to take part in an initiation rite.
She is 10 years old. Capable of rapidly absorbing wisdom and knowledge from those around her, she is poised to one day become an inspiring leader, a productive worker, an innovator, a caring parent or any of the other roles that power a thriving, dynamic society.
Jackie knows about heartbreak. She became pregnant in the ninth grade and was forced to leave school. Then, when her baby was nearly two years old, she suddenly fell sick. "I took her to the clinic. But when I came back, she was dead," Jackie told UNFPA.
Pages