Germany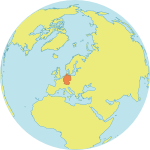 Maternal Mortality Ratio
7
Contraceptives prevalence rate
61
Population aged 10-24
14.9%
Youth secondary school enrollment
Related content
In Sierra Leone, 28 per cent of adolescent girls between ages 15 and 19 are pregnant or already mothers, according to a 2013 survey . 
International Women's Day, celebrated globally on 8 March, is dedicated to reflecting on the achievements of ordinary women who have made an extraordinary impact in their countries and communities, and to celebrate the contributions of women all around the world.
...
UNFPA delivered critical supplies to a remote settlement in Rukban, where residents have been stranded in the desert for years.
Pages