United Nations, New York - The United Nations Population Fund (UNFPA) today appointed French actress Elsa Zylberstein as its Goodwill Ambassador and Face to Face Campaign Spokesperson for France. She was formally introduced in that capacity in the French Senate in Paris.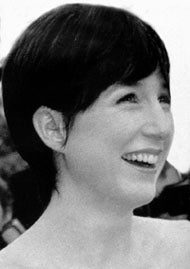 Ms. Zylberstein has appeared in more than 30 movies, including "Jefferson in Paris" and "Farinelli" and won critical acclaim for her performances in "Van Gogh", "Mina Tannenbaum" and "Metroland". She has also acted on stage.
"About 500,000 women die every year of complications of pregnancy and childbirth; that is one woman every minute," said Ms. Zylberstein. "Something must be done about it. That is why I have decided to use my fame to make this situation more widely known and, above all, to support those who are working to prevent such deaths."
"In developing countries, local non-governmental organizations (NGOs) are acting to provide access to care for families who do not have it," Ms. Zylberstein continued. "These associations, which are supported by the United Nations Population Fund, are opening health centres in rural areas around towns where no structures exist. They are providing training for women, they are opening micro-credit funds and, most importantly, they are offering access to information."
As Goodwill Ambassador, Ms. Zylberstein will mainly focus on Africa, particularly the French-speaking countries. She will work to raise awareness of population and development issues among the public in France and encourage the media to cover population concerns in order to build support for an increase international assistance to improve access to reproductive health services.
She will work with the UNFPA's Face to Face campaign partner in France, Equilibres & Populations, an NGO. Face to Face is an international campaign to publicize the plight of the millions of women and young people denied basic human rights taken for granted in developed countries, especially access to reproductive health care and family planning services. Its goal is to increase global awareness of the importance of those rights and services.
-- -- --
UNFPA is the world's largest multilateral source of assistance for population programmes, channelling about one quarter of assistance from donor nations to developing countries. Since it became operational in 1969, it has provided some $5 billion in funds to those countries.