Central African Republic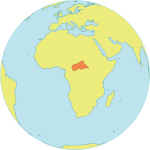 Maternal Mortality Ratio
829
Contraceptives prevalence rate
23
Population aged 10-24
36.2%
Youth secondary school enrollment
Related content
In Mozambique, a country with one of the highest rates of child marriage and maternal mortality in the world, efforts are underway to ensure all young girls enjoy their right  to equality.
Every year, some 1,000 women are diagnosed with obstetric fistula in Burundi. Sylvie Harerimana was living with the condition for eight years
Ma Houay Kout village is in a particularly remote area in Attapeu Province in southern Laos. Once every three months, a health team will spend two days in each village and provide a range of services and information.
Pages