Central African Republic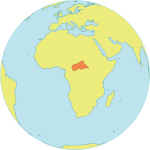 Maternal Mortality Ratio
829
Contraceptives prevalence rate
23
Population aged 10-24
36.2%
Youth secondary school enrollment
Related content
Community-based provision of family planning services is an important and effective modality for reaching remote areas where the poverty rate is high and formal health facilities do not exist.
Tens of thousands of Philippine women and girls made homeless by Typhoon Haiyan continue to live in crowded evacuation centres. UNFPA is providing reproductive health care and working to prevent gender-based violence.
Typhoon Haiyan destroyed birthing facilities and hospitals, leaving thousands of pregnant women without a place to deliver and threatening  years of progress. UNFPA is working to restore reproductive health services.
Pages