United Kingdom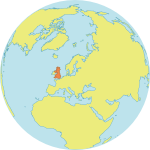 Maternal Mortality Ratio
7
Contraceptives prevalence rate
74
Population aged 10-24
17.3%
Youth secondary school enrollment
Related content
I don't want more kids and I'm afraid to get pregnant," said Fatima*, a 37-year-old Syrian refugee and mother of six, at a UNFPA-supported clinic.
In the aftermath of the powerful earthquake that struck the Iraq-Iran border on 12 November, UNFPA has scaled up its emergency response to meet the needs of women and girls.
For years, Aja Babung Sidibeh would gathered girls together in the Central River Region of the Gambia and prepared them to take part in an initiation rite.
Pages