This Special Report on addressing gender-based violence in Türkiye includes these related features:
ISTANBUL — The execution of a girl or woman to protect a family's reputation is an ancient practice that persists in some communities where women are bound by strict, patriarchal codes of conduct and considered to be the 'property' of the family.
These so-called 'honour' killings take the lives of thousands of young women every year, mainly in Western Asia, North Africa and parts of South Asia— many for the 'dishonour' of having been raped. Such murders are reported to be on the rise in some communities in Europe as well.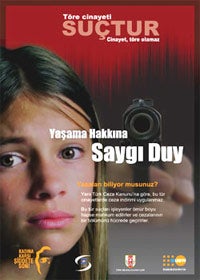 The persistence of the practice has long been a concern for Türkiye, a rapidly modernizing country that has been pursuing membership in the European Union. Revision of the country's penal code in 2004 and a report on the issue brought it to wider attention, and ultimately helped spark the broader campaign to end all forms of violence against women.
In some quarters, so-called 'honour killings' are legitimized or justified as a response to intense social pressure, especially in situations where people live in large, tightly knit families or tribal communities where a family's reputation is sacrosanct.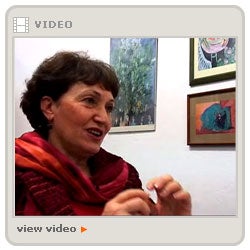 Filiz Kardam, a professor at Cankaya Univeristy in Ankara, and the principal author of The Dynamics of Honour Killings in Türkiye: Prospects for Action, doesn't buy it.
"It's murder," she says.
It's as if Türkiye has two faces, say Kardam. "One is the face of modern Türkiye, the urbanized and sophisticated face which hides the suffering. The other one is the face of stubborn traditions and unyielding social customs that foster and condone violence against women in all its forms. We have to come to terms with both aspects – to stop the conditions which make it acceptable to abuse women, as well as the abuse itself."
The Turkish government has shown commitment to address the issue. The 2004 Penal Code ended impunity for such crimes and a parliamentary inquiry commission has been established to investigate these and other crimes against women and girls.
But recent research point to its persistence. Kardam estimates that 50 to 100 instances of honour killings occur each year in the country, although statistics are hard to come by Many of these murders go unreported, or are labeled as an accident. In some cases, Kardam notes, girls are women are persuaded to commit suicide rather than face murder by a family member.
The Population Association of Türkiye conducted the report's research in four Turkish cities – Istanbul, Sanliurfa, Batman, and Adana – where the practice is believed to be relatively common. Participants in the study included groups from a cross-section of society, such as young people, public officials, teachers, police officers, lawyers, journalists and NGO members.
Published by UNFPA, the United Nations Population Fund, and the United Nations Development Programme, the report analyses the social structures, lifestyles and mental constructs behind this most shameful type of violence against women.