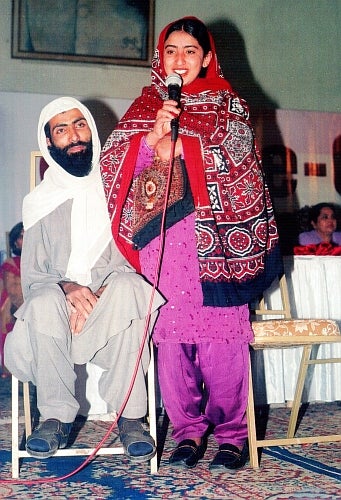 KARACHI --- It was personal experience that turned Gul Bano and her cleric husband, Ahmed Khan, into ambassadors against early marriage and its worst corollary – obstetric fistula which allows excretory matter to flow out through the birth canal.
As is the custom in the remote mountain village of Kohadast in the Khuzdar district of Balochistan province, Bano was married off as soon as she reached adolescence, at 15, and was pregnant the following year.
There being no healthcare facility near Kohadast, Bano did not receive antenatal care and no one thought there would be complications. But, events were to prove different.
After an extended labour lasting three days, Bano delivered a dead baby. "I never saw the colour of my son's eyes or his hair. I never held him once to my bosom," recalls Bano, now 20.
Her troubles had only begun. A week later, Bano realised she was always wet with urine and reeking of faecal matter. "I was passing urine and stools together."
Read the full story by By Zofeen Ebrahim in IPS News