NEW YORK/MOSCOW — Tatiana remembers her wedding day as the happiest day of her life. Her groom Vladimir was handsome, courtly and, unlike so many of the men she had dated, courteous and faithful. When he lifted her chin to kiss her lips, she recalls feeling a sense of 'coming home'.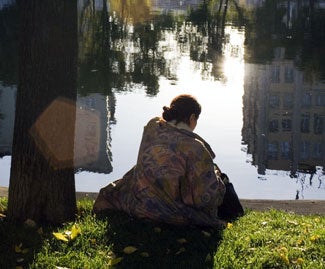 "He was everything to me. He was the father I never had, the mother who had never loved me and my best friend and lover. I couldn't imagine how anyone could be happier than I was at that moment. I had finally found my family."
Tatiana is 35 years old with long limbs, blonde hair and the stare of a hunted animal. Her delicate, perfectly manicured fingers are constantly moving – either patting her bag, fiddling with her cell phone or plucking at the cigarettes that she smokes one after another.
"I was not a smoker before this," she says, apologetic. "I am just so nervous. Vladimir has so many friends and I never feel safe. Even here, I never feel safe."
Casualties of a silent war
Today, Tatiana is sitting on one of the benches that line the wide boardwalk that straddles Brighton Beach in Brooklyn, New York. She is an entire world and sensibility away from that day 10 years ago when she pledged herself to her beloved in the Russian Federation. But her situation changed drastically when Vladimir returned from a tour of duty in Chechnya and tried to strangle her because the eggs were too runny. The marriage went downhill from there. Beatings, rapes and threats escalated week by week. Tatiana knew her husband was ill, but she had no one to turn to and nowhere to go. The police refused to help her and told her to be a good wife. "Your husband risked his life to give you a good one. Go home."
But she didn't go home. She fled to the United States from her hometown of Volvograd for one reason only: she knew that her husband, her beloved and gentle Vladimir, was going to kill her.
It is strange to contemplate the deep scars on Tatiana's forehead (from the time her once-loving husband slammed her head against the radiator), the broken nose (from the time he hurled an iron frying pan at her) and consider that she is one of the lucky ones. Russian statistics show that 14,000 women are murdered every year by intimate partners. More than 75 per cent of the women are killed while trying to leave. That translates into one dead woman every 40 minutes. To put it into perspective, the official total death toll of Russian combatants during the 10-year Afghan war was 14,453.
A national epidemic
No one knows the actual number of women in the Russian Federation who are living with extreme abuse. In the late 1990s, the Internal Affairs Ministry estimated that some 36,000 women are beaten every day by their husbands or partners. The problem is exacerbated by the fact that the Government does not disaggregate crime data according to gender—with the exception of homicides—nor does it have a separate category for domestic violence. This in turn has an impact on policy – without accurate statistics, policymakers are reluctant to consider domestic abuse a national priority.
"In Russia, we pay lip service to victim protection, but the system is filled with structural barriers."

--Andrei Sinelnikov
"The problem is that we really don't know what the real figures are," says Sietske Steneker, a former UNFPA Representative for the Russian Federation. UNFPA partners with local and internationally funded NGOs to combat gender-based violence, improved data collection and legislative change "We can't tell whether victims of violence are women, men or children. The only statistics that are disaggregated are homicides."
Nowhere to go
It is a warm autumn, and Andrei Sinelnikov is setting out tea. Mr. Sinelnikov is the Director of the National Centre for the Prevention of Violence (ANNA), a UNFPA-supported NGO situated in a leafy Moscow suburb that operates a hotline for abused women and lobbies for legislative change.
As soon as the issue of domestic abuse comes up, a habitual expression of genial amusement turns serious as he leans forward and taps the table for emphasis. "There is not a single shelter for women in Moscow. This is a shocking thing for a city of 14 million people." Throughout the entire country of 141 million, there are only 18 shelters that house a total of 10 women each.
Because three quarters of abused women who are murdered by their partners are killed when they try to leave, Russian activists charge the lack of safe housing is a significant reason why the domestic murder rate is so high. "The situation is very dire," says Mr. Sinelnikov. "There is nowhere for women to go. Even if they divorce, the housing shortage is such that many have to share an apartment with their abuser."
Legal barriers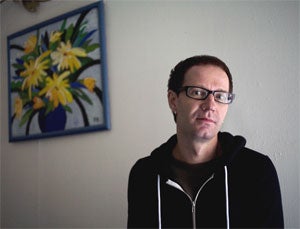 Russian citizens can relocate but must register first. Without registration, they are unable to acquire a permit and, without a permit, they are unable to access medication and other essential services, except in a medical emergency. That, coupled with legal barriers, means women are faced with terrible choices: stay and be beaten or leave and face the possibility of even more extreme violence.
Although the Russian Federation ratified the Convention for the Elimination of all Forms of Discrimination Against Women (CEDAW) in 2004, women earn, on average, 35 per cent less than men, and have little or no legal recourse when it comes to domestic violence and rape. If police do file charges, it will often depend on the extent of injuries, while less serious signs of abuse or death threats go largely ignored. Cases that do go to prosecution are done so through a justice of the peace as opposed to the regular criminal court. In other words, a woman has to file charges as a private citizen, collect her own evidence and round -up witnesses.
A 'do it yourself' approach to justice
"It is a do-it yourself legal system," says Ms. Steneker. "Needless to say, most women are not familiar with this system. If they make a single mistake, the case will often be thrown out."
According to Ms. Steneker, 8 out of 10 cases never even make it to court because the victims make mistakes or do not follow the exact procedural requirements. "They may file the charge one day too late. On the other hand, the perpetrator gets free legal representation. The victim has to pay for whatever legal expenses out of her own pocket."
Adds Mr. Sinelnikov, "In Russia, we pay lip service to victim protection, but the system is filled with structural barriers. It is not even a case of a crime against society that requires a public prosecutor. Most women withdraw their complaints because it is just too difficult."
The other problem is that each complaint is treated as a single event, even though it might be a case of repeated and ongoing abuse. Mr. Sinelnikov relates the story of one client who called police 10 times in one year. Because police did not consider it an ongoing crime, she was forced to file 10 individual cases.
Both Ms. Steneker and Mr. Sinelnikov attribute the stresses of the economic transition as one reason why police are receiving more reports of domestic violence. They also point to the fact that women are growing more cognizant of their rights owing to the types of awareness-raising campaigns that ANNA and other internationally funded NGOs are undertaking. Despite this, Russian women have long endured a tradition of subservience. There is an old saying, "If your husband beats you he loves you."
Increasing inequality
High unemployment, increasing inequality and poor access to healthcare and other services have made life tough for the majority since the break-up of the Soviet Union in 1991. Added to that is the national epidemic of alcoholism that has pushed the life expectancy of Russian men down to 58 years and unleashed a veritable maelstrom of family violence – at least according to some researchers.
Others, such as Mr. Sinelnikov, disagree that alcohol plays as large a role in family violence as commonly believed. "We don't know if there is a strong connection," he says. "Most men use alcohol as an excuse. Some of our clients have managed to persuade their husbands to stop drinking and they are still violent. Alcohol abuse is a big problem here, but we don't believe it is an excuse for violent behaviour."
Tatiana, for one, isn't buying it. Vladimir only drank wine and then only a glass or two at a sitting. Today she splits her time among relatives and friends. She worries that she is a burden to loved ones and frets constantly about the well-being of the 5-year-old daughter left behind. In December, her US visitor's visa will expire and she will have to return home.
"What will I do?" she cries. "What will I do?"
Back in the Russian Federation, Mr. Sinelnikov is pessimistic. "The state doesn't start prosecuting until the woman is already dead," he says. "Police will sometimes call ANNA after the fact to find out whether the victim had called the hotline."
"A bit late," he muses.
— Patricia Leidl