LONDON, United Kingdom — A recent celebrity bowl-a-thon at London's All Star Lanes hosted by Australian singer/actress Natalie Imbruglia and Virgin Unite, charitable arm of the Virgin Group, raised more than $140,000 for the UNFPA-led Campaign to End Fistula.
"Sir Richard Branson told me about the Campaign to End Fistula and suggested I find out more," Imbruglia told the 200-plus audience of entrepreneurs, Hollywood actors, local TV and radio personalities, international pop singers and supermodels. "I went to Nigeria and learned a lot. Frankly, I was horrified."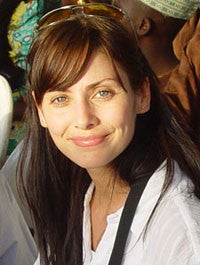 Obstetric fistula is a hole in the birth canal typically caused by prolonged labour without prompt emergency care—usually a Caesarean section. The woman is left with chronic incontinence and, in most cases, a stillborn baby. Unable to control her flow of urine or faeces, she is often abandoned by her husband and shunned by her community.
As Spokesperson for the Campaign to End Fistula, Imbruglia has worked tirelessly to build awareness and support for this preventable and treatable injury. Together with Virgin Unite, she hosted a benefit dinner last November, raising more than $1 million for a fistula project in Nigeria. Additional funds raised through the September bowling event will ensure the project reaches many more women.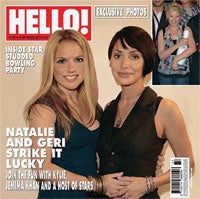 The weekly UK magazine Hello! ran a 9-page article on the charity bowl-off, with exclusive photos of Virgin Group co-founder Richard Branson, 'Spice Girl' Geri Halliwell, UK football star Jamie Redknapp, Australian singer Kylie Minogue, American actor Christian Slater and other celebrity guests in attendance.
"I took it for granted that I would have a safe birth and that if anything went wrong, help was immediately at hand," Halliwell, a UNFPA Goodwill Ambassador, told Hello! "It seems so wrong that not all women have this facility—after all, it's a necessity and a right, and shouldn't be a luxury."
As many as 800,000 women are living with fistula in Nigeria, and an estimated 20,000 new cases occur there each year. Through the joint UNFPA-Virgin Unite project, launched in July 2007, community health workers are being trained in prevention, fistula survivors receive free surgical treatment, and women are empowered with skills to rebuild their lives after surgery.
The Campaign to End Fistula, launched in 2003 by UNFPA and partners, is helping women in more than 40 countries across Africa, Asia and the Arab region. Its overall goal is to make fistula as rare in developing countries as it is in the industrialized world. 
*** 
Contact Information:
Saira Stewart
Tel.: 1-212-297-5279
Email: sstewart@unfpa.org