Temporary Appointment - Technical Specialist, Youth and Youth Focal Point, Technical Division
Contract Type: Temporary Appointment
Closing date: 12 November 2020 - 5:00pm(New York time)
Duty station: Denmark, Copenhagen
Job ID: 33448
---
The Position:
The position of Technical Specialist, Youth and Youth Focal Point will provide critical capacity to UNFPA to support the organization's work on youth and to fulfill its role as a coordinator of the First Global LGBTQI Youth Forum.  This will include supporting the Office of the UN Secretary-General's Envoy on Youth (OSGEY) obligations, participation and support to meetings and interactions involving the coordination of the First Global LGBTQI Youth Forum that OSGEY is planning to host in Copenhagen in August 2021 with the Office of the UN Independent Expert on Sexual Orientation and Gender Identity, ILGA World and UNFPA.
The position reports directly to the Chief, Sexual and Reproductive Health Branch, Technical Division with a dotted line to the Secretary-General's Envoy on Youth.
How you can make a difference:
UNFPA is the lead UN agency for delivering a world where every pregnancy is wanted, every childbirth is safe and every young person's potential is fulfilled.  UNFPA's strategic plan (2018-2021), focuses on three transformative results: to end preventable maternal deaths; end unmet need for family planning; and end gender-based violence and harmful practices.
In a world where fundamental human rights are at risk, we need principled and ethical staff, who embody these international norms and standards, and who will defend them courageously and with full conviction.
UNFPA is seeking candidates that transform, inspire and deliver high impact and sustained results; we need staff who are transparent, exceptional in how they manage the resources entrusted to them and who commit to deliver excellence in programme results.
Education: 
Advanced university degree or equivalent in public health, social science, demography, gender, economics, international relations, international development, public administration, management or other related field.
Knowledge and Experience:
5 years of increasingly responsible professional experience in youth development, part of which should be in gender and humanitarian action;
Experience in programme management needed;
Familiarity with youth policies, programs, principles of meaningful engagement of adolescents and youth;
Experience needed in programme development and management and reporting;
Excellent interpersonal skills, creativity, strong project management skills, and ability to interact successfully with people of different backgrounds and cultures.
Computer literacy including high level of comfort using Microsoft Office programmes, in particular excel and online reporting tools.
Must have knowledge of the UN system
Languages:
Fluency in English; knowledge of other official UN languages, preferably French and/or Spanish, is desirable.
We are no longer accepting applications for this position.
Denmark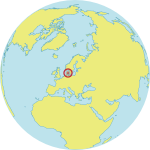 Population : 5.8 mil
Maternal Mortality Ratio
4
Contraceptives prevalence rate
65
Population aged 10-24
18.1%
Youth secondary school enrollment
Boys 90%
Girls 92%