Technical Advisor, Population & Development
Contract Type: Fixed Term Appointment
Closing date: 17 July 2018 - 5:00pm(New York time)
Duty station: Maputo, Mozambique
Job ID: 17115
---
Job Setting:
The Technical Advisor will be based in Maputo, Mozambique. Under the overall guidance of the Representative and direct supervision of the Deputy Representative and in close and effective collaboration and coordination with P&D team, He/she will provide strategic support in achieving the Population and Development outputs of the Country Programme Plan. Although not directly responsible for the management of the P&D team, the Technical Advisor will liaise directly with the Country Office team of professionals providing technical expertise/guidance, quality assurance, policy application, effective and sound resources and programme monitoring and evaluation, and ensuring results-based management across both operations and substantive activities.
Job Purpose: 
Substantive technical advice on population issues to CO, government, intergovernmental bodies, and UN. This activity includes preparation of reports or inputs into reports, attending meetings, preparing summary reports on meetings, assisting in the organization of related panels or round tables, perform demographics analysis and projections.
Key results expected of the Programme Specialist include:
Build internal (CO) and external capacity on population based data collection (censuses, DD, SDG monitoring and reporting) and effective co-ordination, delivery and utilization of quality Census results, in depth and quality analysis and thematic studies produced.  This will be measured by the number and quality of analytical reports and policy briefs produced using census 2017 data.
Build leadership and mobilize stakeholders around the Demographic Dividend agenda by ensuring that population dynamics and demographic dividend concepts are well understood by the Government and integrated into the National Development Strategy, and include the development of a revised Population Policy through inclusive consultations with all stakeholders.  This will be measured through the number of data sets and products used by the government to inform the national five-year plan.
Ensure alignment to the United Nations development system in support to the 2030 Agenda; and position UNFPA as an agency of choice on core ICPD/SDGs issues as stipulated in the SP 2018-21 with a good understanding of the mandate and institutional strength of UNFPA;
Monitor of Addis Ababa Declaration on Population and Development Beyond 2014 – Africa ICPD Review.
Education: 
Advanced university degree (Master's or equivalent degree, or higher) in demography, geography, statistics or economics with an emphasis on demography, or related field, as well as a first-level university degree in any of same fields. Programming experience is necessary to perform this task, as is solid background in statistics or mathematics.
Knowledge and Experience:
Seven years of progressively responsible experience in population analysis and research or related area is required. Experience in preparing substantive reports on population policies at the international level is desirable.
Considerable experience in large scale demographic surveys in developing countries preferably in Sub-Saharan Africa. 
Strong results-based programme management experience, with particular focus on strategic planning and capacity building.
Previous experience working with the UN and understanding of Human Rights dimensions of Population and Development, an asset
Experience in national and/or sectoral policy dialogue, especially in the context of UN Reform and Joint Programming, and the new aid environment, would be a distinct advantage.
Proficiency in current office software applications and corporate IT systems.
Computer skills (Microsoft Office applications).
Statistics packages and GIS are desired assets.
Languages:
Fluency in English required. Good knowledge of Portuguese and/or Spanish is also required.
We are no longer accepting applications for this position.
Mozambique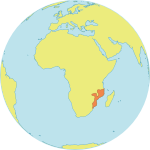 Population : 30.5 mil
Maternal Mortality Ratio
489
Contraceptives prevalence rate
29
Population aged 10-24
33%
Youth secondary school enrollment
Boys 19%
Girls 19%