Technical Adviser, Gender, Suva, Fiji, Pacific Sub-Regional Office (PSRO), P-5
Contract Type: Fixed Term Appointment
Closing date: 5 February 2021 - 5:00pm(New York time)
Duty station: Suva
Job ID: 34743
---
The Position:
The Technical Adviser for Gender and Human Rights is located in the Fiji office of UNFPA Pacific, and reports directly to the Director and Representative who provides overall supervision and  leadership. 
 
S/He is the principal adviser for the Pacific region for integrated technical, programme and policy guidance, assistance and support for Gender and Human Rights.
 
S/He will work in an integrated manner with the technical and programme staff across UNFPA Pacific  within the context of a Multi-Country Office approach, servicing three UNCTs and countries across the Pacific.
 
How you can make a difference:
 
UNFPA is the lead UN agency for delivering a world where every pregnancy is wanted, every childbirth is safe and every young person's potential is fulfilled.  UNFPA's new strategic plan (2018-2021), focuses on three transformative results: to end preventable maternal deaths; end unmet need for family planning; and end gender-based violence and harmful practices. 
In a world where fundamental human rights are at risk, we need principled and ethical staff, who embody these international norms and standards, and who will defend them courageously and with full conviction.
UNFPA is seeking candidates that transform, inspire and deliver high impact and sustained results; we need staff who are transparent, exceptional in how they manage the resources entrusted to them and who commit to deliver excellence in programme results.
 
Job Purpose
 
The Technical Adviser will provide strategic technical, programming and policy support with leadership responsibility in Gender to ensure that UNFPA Pacific remains abreast of UNFPA's policy and programme policies as well as current thinking and academic advance affecting the ICPD Programme of Action and supporting country level implementation of the Nairobi Summit Commitments. S/he maintains primary responsibility for coordination of provision of technical assistance and programme support to the countries in the Pacific region in Gender. S/he analyses regional/cluster trends and contributes to strategic action in response of these, contributing to the monitoring of UNFPA substantive areas being firmly placed within national development frameworks and programmes, including achievement of the SDG's. S/he also works to support States in human rights monitoring and reporting requirements as well as submission of UNFPA's contributions to UNCT human rights reporting. This includes progressing an advocacy agenda through human rights based approaches.  S/he will also work to integrate gender responsive climate action across UNFPA areas of work to ensure women's sexual and reproductive health and rights and the right to be free from violence is prioritized in national development and humanitarian planning.
 
In all activities, s/he works within an inter-disciplinary team providing integrated programme and technical support to the region. S/he liaises with Programme and Technical Divisions and the UNFPA Technical network, ensuring the timeliness, adequacy, relevance and quality of technical support to UNFPA operations.
 
The primary roles of the Technical Adviser for Gender are:
a) Strategic technical and programme management, including environmental scanning
b) Policy support and dialogue
c) Evidence and Knowledge management
d) Advocacy and technical representation, including partnership building
e) Quality control for technical support and capacity development 
f) Resource Mobilization
Requirements:
Qualifications and Experience
Education:  
An Advanced degree (Masters,or preferably Ph.D.) in public health, medicine, sociology, demography, gender, economics, international relations, international development, or other field directly related to Gender is required;
 
A post-graduate University Degree or equivalent (preferably Ph. D.) in social anthropology, law and women's rights, sociology, gender, cultural studies, or other field directly related to the substantive area identified in the title of the post is strongly desired.     
 
Knowledge and Experience: 
 
 Ten (10) years of increasingly responsible professional experience in the substantive area, of which seven years at the international level; Field experience is strongly desirable.     
 Demonstrated expertise in the substantive area of work and broad experience in gender programming is essential;
 Strong track record of technical leadership, and proven ability to produce demonstrable results;
 Demonstrated ability to network within the academic and development community;
 Essential experiences needed are good understanding of Human Rights dimensions of Gender, advising and supporting initiatives to eliminate Gender Based Violence, Gender budgeting understanding and culturally sensitive programming;
 Knowledge and experience of working on legal issues and Civil Society involvement in related security & protection; demonstrated expertise in policy dialogue is desirable;
 Knowledge and experience of working in areas related to harmful traditional practices; 
 Strong verbal and written communications skills in English Language;
 Familiarity with management and monitoring tools is desirable;
 Familiarity with ICT/ERP is an asset;
 Computer Skills: Proficiency in MS Office packages and the Internet.
 
Languages:
 
Proficiency in English Language is required. Working knowledge of another official UN language is desirable.
We are no longer accepting applications for this position.
Fiji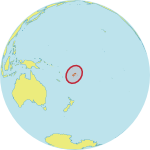 Population : 0.9 mil
Maternal Mortality Ratio
34
Contraceptives prevalence rate
35
Population aged 10-24
25.7%
Youth secondary school enrollment
Boys 80%
Girls 89%