Resource Mobilization Adviser, Resource Mobilization Branch, Division of Communications and Strategic Partnerships, New York, P-5
Contract Type: Fixed Term Appointment
Closing date: 4 January 2019 - 5:00pm(New York time)
Duty station: New York
Job ID: 19730
---
The Position:
The Resource Mobilization Advisor position is based in the Resource Mobilization Branch (RMB) in the Division of Communications and Strategic Partnerships in UNFPA Headquarters in New York. Under the overall guidance of the Director of Division of Communications and Strategic Partnerships, the Resource Mobilization Advisor is supervised by the Chief of the Resource Mobilization Branch.
The Resource Mobilization Branch is responsible for the organization's resource mobilization efforts, thereby increasing UNFPA's capacity to implement its mandate. It is responsible for maintaining, nurturing and developing traditional and emerging donor relations to secure sufficient funding for the implementation of UNFPA's Strategic Plan. It follows and analyzes national and international trends and discussions on various means to mobilize resources and the development of new funding sources and mechanisms. The Branch works closely with Regional Offices and Country Offices to guide local and regional resource mobilization efforts. It obtains and shares intelligence about donor interests and priorities in order to broaden the donor base and stimulate creative fund-raising activities.  
Requirements:
Qualifications and Experience
Education:  
• Advanced university degree in the Social Sciences, Political Science, Economics, or International Relations.
Knowledge and Experience: 
• At least 10 years of experience at national and international level, of which, 5-7 years must be related to Resource Mobilization and Public Relations, and in a managerial/leadership position leading team, as well as dealing with development assistance and donor relations, and including a good track record in fund-raising and management of funding instruments;
• Excellent English-language writing and communications skills.  Knowledge and fluency in any other UN official language is an asset;
• Familiarity with UNFPA programmes and policies, knowledge of international development financing, and international politics;
• Excellent negotiation skills, advocacy and public speaking;
Languages: 
Fluency in English; knowledge of other official UN languages, preferably French and/or Spanish, is desirable. 
We are no longer accepting applications for this position.
Uganda
Population : 45.7 mil
Maternal Mortality Ratio
343
Contraceptives prevalence rate
40
Population aged 10-24
34%
United States of America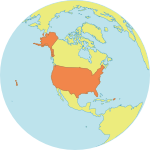 Population : 329.1 mil
Maternal Mortality Ratio
14
Contraceptives prevalence rate
74
Population aged 10-24
20%
Youth secondary school enrollment
Boys 92%
Girls 92%