Research Project Manager, Ageing and Low Fertility, Population and Development Branch, Technical Division
Contract Type: Fixed Term Appointment
Closing date: 22 October 2020 - 5:00pm(New York time)
Duty station: New York, NY
Job ID: 32825
---
The Position:
The purpose of this post is to provide UNFPA with a Research Project manager who will support the UNFPA Global Programme on Ageing and Low Fertility and provide coordination support to the UNFPA Network on Ageing and Low Fertility. The candidate will be expected to contribute substantially to the implementation of timely and effective partnerships with EECARO, APRO and other Regional and Country Offices, and to support UNFPA's partnerships with ageing specialists in Statistics Korea (KOSTAT), WHO, DESA, OHCHR, and international NGO's such as HelpAge.  S/he will report directly to the Branch Chief, PDB.
How you can make a difference:
UNFPA is the lead UN agency for delivering a world where every pregnancy is wanted, every childbirth is safe and every young person's potential is fulfilled.  UNFPA's current strategic plan (2018-2021), identifies population data and demographic intelligence as a critical underpinning of all our work, including global trends in population ageing and the increasing phenomena of below replacement fertility.  
In a world where fundamental human rights are at risk, we need principled and ethical staff, who embody these international norms and standards, and who will defend them courageously and with full conviction.
UNFPA is seeking candidates that transform, inspire and deliver high impact and sustained results; we need staff who are transparent, exceptional in how they manage the resources entrusted to them and who commit to deliver excellence in programme results.
Job Purpose:
This post will provide project management support to UNFPA's global activities on population ageing, policy support to governments concerned with low fertility and demographic resilience, and the corresponding demand for clear guidance on population policies that protect the rights of all persons. Under the direct supervision of the Branch Chief, the candidate will support the work of the UNFPA Network on Ageing and Low Fertility, and work closely with corresponding UNFPA specialists in ageing and low fertility in EECARO and APRO, and all regional offices, to ensure effective coordination amongst all project partners and to ensure that all project deliverables are completed on a timely basis.  
Education: 
Post-graduate University Degree in public health, social science, public administration, population studies, geography, non-profits management, or other relevant field.
Knowledge and Experience:
2 years relevant and progressively responsible experience in international coordination of development projects addressing public health, ageing, or demographic trends;
Prior technical experience in the field of ageing and/or low fertility;
Excellent management, written communications and organizational skills required.
Demonstrated experience in organizing workshops, side events or relevant outreach and advocacy events at the international, regional and local levels;
Research experience in survey and/or qualitative methods, including competencies in the use of statistical packages such as STATA, R or SPSS is an asset.
Sound knowledge of the development environment and knowledge of UNFPA's operational environment desirable;
Languages:
Fluency in English; knowledge of other official UN languages, preferably French and/or Spanish, is highly desirable.
We are no longer accepting applications for this position.
United States of America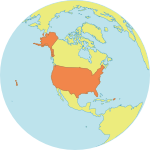 Population : 331 mil
Maternal Mortality Ratio
19
Contraceptives prevalence rate
64
Population aged 10-24
19.5%
Youth secondary school enrollment
Boys 92%
Girls 93%