Programme Analyst
Contract Type: Fixed Term Appointment
Closing date: 31 July 2018 - 5:00pm(New York time)
Duty station: Johannesburg, South Africa
Job ID: 17306
---
Position Summary:
The Programme Analyst provides professional support to ensure that the Fund's country programmes are firmly placed in the context of: the ICPD Programme of Action; national development processes; the 2030 Agenda; and the process of UN reform.
The primary roles of the Programme Analyst are:
Programme Development, Implementation and Monitoring
Knowledge Management
The responsibilities of the Programme Analyst include assisting in the provision of ESARO and Country Offices' support needs; mainly by ensuring the implementation of programme strategies and providing programming support. These include support in preparing programming documents such as CCA/UNDAFs, UNFPA Country and Regional Programmes, progress implementation reports, and work plans; ensuring quality and compliance with procedures and requirements; participating in in-house reviews and debriefings; and providing day-to-day support to the Country Offices and Regional Office management needs, as required. The Programme Analyst contributes to efficient workflow within Regional Office and region-wide initiatives by participating in the work of internal review groups and committees.
Qualifications and Experience: 
Education:
Post-graduate University Degree or equivalent in public health, sociology, demography, economics, international relations, international development, public administration, management or other related field.
Knowledge and Experience: 
Two years of increasingly responsible professional experience in work related to international development or social sector;
Substantive knowledge and practical experience in population, reproductive and sexual health programming;
Have a sound knowledge of the social and cultural realities of the region;
Have strong research, analytical and report writing skills;
Field experience is an asset;
Familiarity with UN procedures and working methods, particularly with the programming policies and procedures, including UN Reform process, is highly desirable.
Languages:
Fluency in English.
Working knowledge of French and/or Portuguese, an asset.
We are no longer accepting applications for this position.
South Africa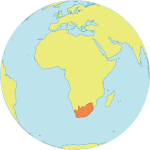 Population : 59.3 mil
Maternal Mortality Ratio
119
Contraceptives prevalence rate
50
Population aged 10-24
25.9%
Youth secondary school enrollment
Boys 65%
Girls 79%