National Post- Programme Specialist, Family planning & Adolescent Sexual Reproductive Health, Port au Prince, Haiti, NOC
Contract Type: Fixed Term Appointment
Closing date: 31 December 2018 - 5:00pm(Port-au-Prince time)
Duty station: Port au Prince, Haiti
Job ID: 19752
---
The post is under the overall guidance and leadership of the Representative and global supervision of the Deputy Representative with inputs from the programme and Operation staffs in the country office. The National Family planning/Adolescent Sexual and Reproductive Health Officer will work under the direct supervision of the International Reproductive Health Specialist. The position is funded by a Canadian Project (80%) for four years and UNFPA regular resource (20%). He/she will work in close collaboration with the staff, consultants recruited by other agencies as part of the joint project UNFPA, UNAIDS, UNICEF and WHO/PAHO) He / she will have under his direct supervision the personnel recruited by UNFPA for this project who will be assigned to the departmental office of Les Cayes and / or Grande Anse. (Southern Haiti).
Knowledge and Experience:
Five (5) years of increasingly responsible professional experience in developmental work, especially programme/Project management (planning, design, monitoring and evaluation), with at least 5 years in Sexual and Reproductive Health/Maternal and Newborn Health.
Demonstrated ability to refine programme design to ensure alignment of organizational programme objectives to national priorities/capacities.  
Strong interest in development work, especially the mission of the United Nations Population Fund and dedication to the principles of the United Nations; and,
Substantive knowledge and practical experience in managing Family Planning and ASRH programmes
Experience in working in a multi-cultural environment is required, and working in a humanitarian context a strong asset,
Strong results orientation, with proven experience in using results-based management tools
Strong analytical and strategic thinking and sound judgment; team building and advocacy skills
Able to promote teamwork between Ministry of Health, project implementing partners, UNFPA and project closely associate UN Agencies (WHO, UNICEF, UNAIDS), as well as project funding donors
Proficiency in office software applications (MS Word, Excel, PowerPoint etc.)
Strong interest in development work, especially the mission of UNFPA and dedication to the principles of the United Nations;
Willingness to be posted in sub-regional areas of the country for short period of times
 Languages:  Fluency in French.  English may be required.  Creole is an asset
We are no longer accepting applications for this position.
Haiti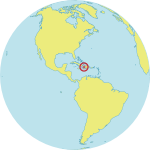 Population : 11.2 mil
Maternal Mortality Ratio
359
Contraceptives prevalence rate
37
Population aged 10-24
30%