NATIONAL POST: Programme Associate, Suva, Fiji, Pacific Sub Regional Office, G7
Contract Type: Fixed Term Appointment
Closing date: 29 June 2018 - 5:00pm(Fiji time)
Duty station: Suva, Fiji
Job ID: 16242
---
PLEASE NOTE THAT THIS VACANCY IS ONLY FOR NATIONALS OF FIJI.
Position summary:
The Programme Associate position is located in the Sub- Regional Office and reports directly to the Deputy Director and Deputy Representative. 
The Programme Associate provides the lead responsibility for programme activities, research & networking and is part of the Programme team, which provides integrated programme and technical support within a systems strengthening approach fundamental to UNFPA's overall strategy. 
The Programme Associate also works in close collaboration with the International Operations Manager and the Operations team to ensure timely support to the sub-regional offices on programme/operational matters.
Requirements:
Qualifications and Experience
Education:    
Completion of secondary level or an equivalent high school education is required;
First level university degree in Business Administration or a related field is preferable.
Recognized training and/or certification in basic financial principles is an asset.
Knowledge and Experience:  
Minimum of Seven (7) years of relevant experience in the data support management systems and financial management in the private, public sector and/or in an international organization.
Prior work experience in providing similar support to programmes and projects within the United Nations and/or an International Organization is desired;
Strong organizational skills;
Demonstrated ability to work in a team environment respecting diversity of work teams
Sound interpersonal and communication skills
Ability to use analytical tools and logic to gather, define information, situations, problems, and draw logical conclusions to the data;
Make timely and appropriate decisions, taking into consideration, various and complex issues.
Computer Skills: Proficient in MS Office Packages, databases and the Internet
Working with UN procedures and working methods, particularly with UNFPA's agenda, policies and procedures is highly desirable.
Languages: Full proficiency in English, including excellant writing and communication skills, with working knowledge of local language.
We are no longer accepting applications for this position.
Fiji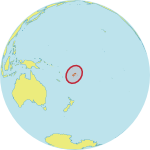 Population : 0.9 mil
Maternal Mortality Ratio
30
Contraceptives prevalence rate
49
Population aged 10-24
26%
Youth secondary school enrollment
Boys 79%
Girls 88%