NATIONAL POST; Programme Assistant, PME/HIV, Jakarta, Indonesia Country Office, G5
Contract Type: Fixed Term Appointment
Closing date: 21 March 2018 - 5:00pm(New York time)
Duty station: Jakarta, Indonesia
Job ID: 14999
---
PLEASE NOTE THAT THIS VACANCY IS ONLY FOR NATIONALS OF INDONESIA.
Position summary:
The Programme Assistant, Planning, Monitoring and Evaluation/HIV is located in Country Office (CO) and reports to the Monitoring and Evaluation Programme Officer.
Under the overall guidance of the Representative and under the direct supervision of the National Programme Officer for Monitoring & Evaluation (NPO M&E) with input from the NPO HIV, the Programme Assistant PME/HIV will be expected to provide support towards the implementation of UNFPA monitoring and evaluation activities, with a focus on HIV activities related to the Global Fund.
Requirements:
Qualifications and Experience
Completed Secondary Level Education required. Bachelor's degree in public health, population, economics, demography and /or other related social sciences field is desirable.
Knowledge and Experience: 
• Five years of progressively experience in programme management and/or programme assistance in programme financial monitoring
• Familiarity of UN/UNFPA system, rules and procedures is an advantage 
• Ability to liaise with Implementing Partners (government and NGOs) 
• Ability to work well under deadline, excellent interpersonal communication skills and negotiation skills. 
• Able to work within a team 
• Able to work effectively under pressure.
 
Languages:
A strong capability to communicate clearly and concisely in both oral and written English and Bahasa Indonesia.
We are no longer accepting applications for this position.
Indonesia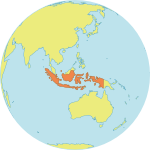 Population : 269.5 mil
Maternal Mortality Ratio
126
Contraceptives prevalence rate
61
Population aged 10-24
26%
Youth secondary school enrollment
Boys 76%
Girls 78%