NATIONAL POST: Assistant To Head Of Office, Burundi, G-6
Contract Type: Fixed Term Appointment
Closing date: 24 November 2018 - 5:00pm(Bujumbura time)
Duty station: Bujumbura, Burundi
Job ID: 19202
---
VEUILLEZ NOTER QUE CE POSTE N'EST OUVERT QUE POUR LES CANDIDATS DE NATIONALITE BURUNDAISE
Résumé du Travail
Le/l'Assistant(e) Personnel(le) du Représentant travaille sous la supervision directe du Représentant.  Il/Elle travaille en étroite collaboration avec l'Assistant(e) au Programme, ainsi qu'avec tout le personnel du bureau UNFPA. L'agent apporte un appui efficace et efficient dans la mise en œuvre des activités du programme de coopération, à travers la résolution des problèmes, dans la gestion du flux d'informations, en étroite collaboration avec le personnel des opérations, du programme et des partenaires de mise en œuvre.
Qualifications et Expérience
Education: 
Diplôme de  BAC+2 ou équivalent en Secrétariat
Expérience:
Six (6) années d'expérience professionnelle en Secrétariat.
Meilleures compétences dans les applications courantes de logiciels de bureau
Etre capable de rédiger des rapports simples et concis
Expérience dans le système des Nations Unies constitue un avantage.
Langues
Avoir une excellente maîtrise de la langue française (orale, parlée et écrite)
Avoir un bon niveau de travail en anglais
To view the complete job description and apply to this position, click "Apply Now" below.
Burundi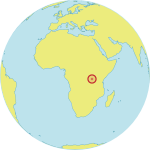 Population : 11.2 mil
Maternal Mortality Ratio
712
Contraceptives prevalence rate
32
Population aged 10-24
31%
Youth secondary school enrollment
Boys 31%
Girls 34%