JPO, Programme Analyst (Adolescents and Youth, Sexual and Reproductive Health), Cotonou, Benin
Contract Type: Fixed Term Appointment
Closing date: 1 April 2018 - 12:00am(New York time)
Duty station: Cotonou, Benin
---
This post is opened in the context of the Junior Professional Officer (JPO) scheme sponsored by the Government of the Netherlands and is addressed exclusively to nationals of developing countries that appear on the list of the following countries eligible for the Dutch JPO Programme:
Nationals of Bangladesh are not eligible.
Please read the criteria and FAQ section carefully before considering applying
Background
Adolescent and youth Sexual and Reproductive Health and Rights are part of the key elements of the current 8th Country Programme document of Benin Country Office. The country itself has a youthful population: more than 50% of the populations being bellow the age of 25.
Indicators relating to sexual and reproductive health are not very good and adolescents are contributing to roughly 30% of maternal mortality and morbidity and this is compounded with social norms like early and forced marriage, violence against women and girls, etc. For all these reasons AYSRHR is among priority interventions of the 8th programme.
The Country Office in Benin has 31 staff members of whom one international staff on maternal health in addition to the Representative. The Office is physically located close to UNDP office in a residential neighbourhood.
Qualifications and Experience
Education
Master degree or equivalent in the field of Demography, Sociology, Economy, Anthropology, Law or other related social science
A first-level university degree (Bachelor's degree or equivalent) in combination with qualifying experience (at least 3 years of relevant working experience) may be accepted in lieu of an advanced university degree
Part of the candidates' academic training (Bachelors or Masters) must have taken place in a developing country that appears on the following list of eligible countries of the Dutch JPO Programme: http://www.nedworcfoundation.nl/pdf/List%20of%20eligible%20developing%20countries%20-%202015.pdf
Work experience
2 to maximal 4 years relevant working experience, in adolescent and young people reproductive health and sexuality education issues. Prior experience in developing countries is an asset including internships and voluntary work 
Languages
Fluency in French. Knowledge of English (other working languages of the UN) is an asset.
We are no longer accepting applications for this position.
Benin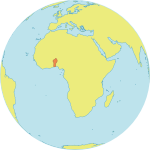 Population : 11.5 mil
Maternal Mortality Ratio
405
Contraceptives prevalence rate
20
Population aged 10-24
32%
Youth secondary school enrollment
Boys 53%
Girls 40%