International Consultant - OB/GYN (Obstetrician/Gynecologist) [specialization in fistula treatment]
Contract Type: Consultancy
Closing date: 15 May 2018 - 5:00pm(Juba time)
Duty station: Mendefera, Eritrea
---
Purpose of consultancy:
The OB/Gyn will support the Zonal Referral Hospital and the fistula centre situated in Mendefera to support in the maternal and neonatal health and treatment.
Scope of work:
The Obstetrician/Gynecologist Specialists post is located in one of the National Referral Hospitals in zoba Debub with possible interventions in the capital city and reports directly to the Medical Director of the Hospital and the Director of the Family and Community health of the Ministry of Health and indirectly to the UNFPA Representative.
Main Tasks & Responsibilities
1. Conduct monitoring meeting to discuss the management and quality of care provided during the previous 24 hours to mothers, new-born and gynecological patients.
2. Ensure that relevant guidelines are available and are posted in appropriate places of the maternity unit. For example, guidelines on the management of eclampsia/sever pre-eclampsia, hemorrhage, severe anaemia, sepsis, abortion complications, etc.
3. Conduct regular antenatal care and  identify mothers who are likely to be at higher risk of complications during labour and delivery.
4. Manage referrals without delay and give written feedback to the facility that made the referral.
5. Establish a system of monitoring progress of labour, including the use of partograph.
6.  Ensure readiness in the labour ward for resuscitation of the new-born.
7. Ensure that the operation Room (OR) is always ready for emergency, surgery, including the establishment of a core team consisting of an anesthetists, OR nurse and lab technical under your leadership.
8. Establish/strengthen a postpartum home visiting team and keep a detailed record of the outcome.
9. Establish a regular family planning and cervical cancer screening clinic.
10. Conduct regular maternal and neonatal death review and complete the death Audit forms.
11. Refer all fistula patients to the Fistula Referral Centre in Mendefera hospital.
12. Conduct elective gynecological and obstetric surgery.
13. Train health workers on clinical management of sexually transmitted diseases and Gender Based Violence (GBV).
14. Plan and implement a regular (every two weeks) training activity based on the Eritrean Emergency Obstetrics and New-born Care Curriculum (2nd Edition 2011).
15. Provide monthly written report to the Director of Zoba Health Services, with a copy to the Ministry of Health (Reproductive Health Unit).
Duration and working schedule:
No longer than 11 months (in special cases not exceeding 18 months). Break in service (of 1 months) applies after 11 months
Place where services are to be delivered:
Mendefera, Eritrea
Delivery dates:
On a quarterly basis. By the end of contract, the IC is expected to submit a full report (electronic & hard copy). 
Monitoring and progress:
Assisting and Caring for Others — Providing personal assistance, medical attention, emotional support, or other personal care to others such as co-workers, customers, or patients.
Updating and Using Relevant Knowledge — Keeping up-to-date technically and applying new knowledge to your job.
Making Decisions and Solving Problems — Analyzing information and evaluating results to choose the best solution and solve problems.
Establishing and Maintaining Interpersonal Relationships — Developing constructive and cooperative working relationships with others, and maintaining them over time.
Monitor Processes, Materials, or Surroundings — Monitoring and reviewing information from materials, events, or the environment, to detect or assess problems.
Evaluating Information to Determine Compliance with Standards — Using relevant information and individual judgment to determine whether events or processes comply with laws, regulations, or standards.
Organizing, Planning, and Prioritizing Work — Developing specific goals and plans to prioritize, organize, and accomplish your work.
Coaching and Developing Others — identifying the developmental needs of others and coaching, mentoring, or otherwise helping others to improve their knowledge or skills.
Communicating with Supervisors, Peers, or Subordinates — providing information to supervisors, co-workers, and subordinates by telephone, in written form, e-mail, or in person.
Developing and Building Teams — Encouraging and building mutual trust, respect, and cooperation among team members.
Training and Teaching Others — Identifying the educational needs of others, developing formal educational or training programs or classes, and teaching or instructing others.
Supervisory arrangements:
Directly to the Medical Director of the Hospital
Expected travel:
Early May 2018
Qualifications and Experience:
Education: 
Advanced degree in medicine with specialization in gynecology and fistula.
Knowledge and Experience:
Five years of progressively responsible professional experience in obstetrics and particularly in fistula
Strong analytical and leadership skills.
Strong verbal and written communication skills in English.
Proficiency in current office software applications and corporate IT systems.
How to Apply:
Applicants are kindly requested to send their application to eritrea.office@unfpa.org. Applications should be sent in by the COB 15 May 2018. Applications received after this date will not be taken into consideration. All applications should be cleared marked with Subject Line "OB/GYN (Obstetrician/Gynecologist) with specialization in fistula treatment, (International Post)".
Applicants will be short-listed on the basis of their qualifications and work experience. Only the short-listed candidates will be invited for interviews.
IMPORTANT: There is NO application processing or other fee at any stage of UNFPA application processes.
We are no longer accepting applications for this position.
Eritrea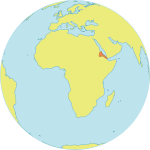 Population : 5.3 mil
Maternal Mortality Ratio
501
Contraceptives prevalence rate
15
Population aged 10-24
32%
Youth secondary school enrollment
Boys 27%
Girls 25%