International Consultant: GIS/Cartography Expert
Contract Type: Consultancy
Closing date: 28 November 2019 - 5:00pm(Monrovia time)
Duty station: Monrovia, Liberia
---
Purpose of consultancy:
In line with UN/UNFPA policies and guidelines, and internationally established standards and recommendations for census undertaking, the GIS/Cartography Expert will perform various tasks and provide vital technical inputs to all activities pertaining to census operations at the appropriate stages of the process. In addition, the incumbent will provide support in implementing and documenting activities aimed at increasing stakeholder participations throughout the census process.
We seek a passionate GIS expert with a proven track record of leading teams to deliver impactful, robust and game-changing GIS products.
Scope of work:
The consultant will develop a strategic vision for the mapping exercise.  Specifically, consultant scope of work will comprise, but not be limited to, updating the existing geographical database including the list of enumeration areas (EAs) and related census field maps required for the conduct of the 2021 census and the construction of an efficient area sampling frame for inter-censal household surveys and other subsequent statistical enquiries.
Main Responsibilities:
Determine the scope of mapping/GIS activities that identifies data gaps and strengths in the existing mapping for the pre-enumeration, enumeration and post-enumeration phases and devise a progressive work strategy and plan;
Estimate personnel and capacity building needs for cartographic fieldwork and office preparations.
Engage in local technical training of LISGIS cartographic office and field staffs and undertake monitoring and evaluation of the cartographic fieldwork to demarcate EA frames;
Advise on the acquisition of satellite imagery and datasets from different sources;
Assist with data conversion, including digitizing, scanning, editing and integration of GPS-derived field maps;
Assist in recommending appropriate training institutions and arranging advanced overseas training for LISGIS staff. Provide feedback and technical recommendations to the Census CTA;
Advise on geo-database design and initiate quality control measures to ensure the databases conform to defined accuracy standards. Ensure that Quality Assurance/Quality Control procedures are established and understood by members of the Directorate of GIS/Census Cartography;
Advise on the management and geographic analysis of the census data and the preparation of publication maps and graphs, and devise a plan for the dissemination of geographic Census databases;
Ensure that geospatial data used is current, consistent and accurate, and advise on the long-term operation of the LISGIS geodatabases;
Formulate short and long-term development plans for the Directorate of GIS/Census Cartography at LISGIS, including capacity building for the national staff;
Coordinate the systematic geocoding, reproduction and archiving of census EA maps, and ensure that the Census geodatabase produces analytical products;
Provide technical support in ArcIMS (Arc Server) development and maintenance, as well as application and system performance;
Monitor and evaluate progress and challenges of cartographic/GIS activities of the 2021 PHC, including documenting lessons learned;
Prepare and submit monthly progress reports on the cartographic/GIS activities of 2021 PHC activities to LISGIS and UNFPA;
Participate in the elaboration of the census administrative and management report;
Perform any other related duties as may be assigned.
Duration and working schedule:
The assignment would be for a period of 11 months and can be extended based on satisfactory report. 
All works should be completed within stipulated time limit. A detailed work plan, outlining activities, time of completion of each work, with possibility for overlap to one another will be agreed and signed.
S/he will make field visits to all project area as needed. The work schedule will be from Monday – Saturday. 
Supervisory arrangements:
The GIS/Cartography Expert post will be located in Monrovia, Liberia, and embedded in Liberia Institute for Statistics and Geo-Information Services (LISGIS) offices. S/he will be under the overall guidance of the Director General of the Liberia Institute of Statistics and Geo-Information Services (LISGIS) and direct supervision of the census Chief Technical Adviser (CTA). S/he will be regularly advising the Director General of LISGIS and guiding the census GIS/cartography processes. S/he will assist in the development of pre- and post-census computer mapping and GIS capabilities at LISGIS. S/he will ensure that any challenges in the cartography processes are quickly identified and brought to the attention of the CTA for the attention of management. S/he will also provide recommendations for measures required to ensure that census GIS/Cartography processes continue to move forward in a timely manner.
S/he will work with the Census Technical Team based in LISGIS and also liaise with other national and international stakeholders and development partners, including United Nations agencies, to ensure the full implementation of the pre-census EA field mapping, digitizing of the field returns (updated topographic maps and satellite imageries) and post-enumeration development of GIS analysis/dissemination. S/he will work closely with the Director of GIS/Cartography at LISGIS who personally leads and manages a core GIS/cartography team.
Qualification and Experience:
Advanced University Degree in Cartography, GIS from a recognized institution or relevant combination of first degree education and 10 years of experience in the appropriate area.
Work Experience:
A minimum of 7 years of relevant, progressive experience in the field of census cartography/mapping, particularly in designing, costing and implementing census cartography strategies in developing countries, especially in Africa;
Advanced knowledge of automated cartography, census mapping using GPS, mobile mapping systems and geodatabase modelling;
Advanced knowledge in the use of ArcGIS 9.3 and Version 10 or later, ArcIMS (Arc Server), ArcPad, MS Project and MS Office software, and strong technical and practical experience in using and developing GIS using ESRI products such as ArcView and/or ArchInfo, CartoDB, Mapbox and OpenStreetMaps are essential;
Experience with a range of relevant technologies: client/server hardware and software; input/output technology, digitizing equipment; internet services and related technologies.
Experience in economic analysis/advisory or using GIS technology to inform socio-economic policy, an asset.
Good knowledge of the challenging situations of developing countries in relation to internal migration, urbanization and lack of clear boarderlines between geographic areas, etc.
Proven experience in planning and implementation of field mapping logistics, and technical capacity building and training in developing countries;
Experience in leading teams in a complex multi-cultural environment is desirable;
Experience working with the United Nations System and demographic household surveys and censuses will be an asset.
Language:
Fluency in spoken and written English, and communication skills especially for transfer of knowledge is essential.
How to apply:
Please submit your application – comprising a curriculum vitae/resume and cover letter – to the following email addresses: debashish@unfpa.org and ewatkins@unfpa.org and with "GIS/Cartography Expert" in the subject. 
The deadline for applying is 28 November 2019.
We are no longer accepting applications for this position.
Liberia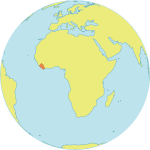 Population : 5 mil
Maternal Mortality Ratio
725
Contraceptives prevalence rate
31
Population aged 10-24
32%
Youth secondary school enrollment
Boys 16%
Girls 14%