International consultant for final evaluation of the "Innovation in Maternal Health Services, Mongolia; : From Pilot to Institutionalization" (Telemedicine project Exit Phase, 2017-2019)
Contract Type: Consultancy
Closing date: 25 March 2019 - 5:00pm(Ulaanbaatar time)
Duty station: Ulaanbaatar, Mongolia
---
Duration: The consultancy period will be for 15 working days
Purpose of the consultancy:
To undertake a final evaluation of the "Innovation in Maternal Health Services, Mongolia: From Pilot to Institutionalization" (Telemedicine project Exit Phase, 2017-2019) and
To produce the End Project Evaluation report, including recommendations for securing the institutionalization and sustainability of project interventions
Specific responsibilities of the international consultant are as follows:
Get thoroughly acquainted with the project interventions and results through desk review of project documents, progress reports and evaluations of the previous phases, and through interviews of key informants, including health managers, service providers and beneficiaries. The consultant must be able to visit some project sites, including at least two sites in countryside.
Based on the desk review undertaken before arrival to Mongolia the Consultant will submit the Inception Report that builds on the initial technical proposal submitted upon applying to the position, and analysis of the project and other relevant documents, and online discussions with the programme and technical staff of UNFPA. The inception report must include a clear description of the methodology, including modifications made to the original technical proposal, data requirements, data sources and methods of collection, quality assurance and a workplan with a clear timetable that the consultant proposes to execute the assignment.
Critically evaluate the project, present key findings to relevant stakeholders and UNFPA at a consultative workshop to be held during the second week in Mongolia, and incorporate its relevant contributions to the report.
Produce the final Evaluation Report with conclusions and recommendations for the remaining project period and beyond, specifically addressed to the central and local government, health managers, implementing partners, UNFPA and other relevant entities to ensure sustainability and ownership.
Qualifications and requirements
Requirements:
Advanced university degree from a recognized academic institution in development studies, social science, public health, medicine or related field. Possession of PhD degree is an advantage;
At least 7 years of experience in conducting project/programme evaluations, including practical field experience in low/middle income countries;
Experience of working with United Nations and engaging with government and ministries is desirable;
Experience of data analysis, both quantitative and qualitative, and traceable record of producing report of good quality; and
Fluency in English is essential.
Competencies:
Demonstrates commitment to human development principles and values;
Displays cultural, gender, religion, race, nationality and age sensitivity and adaptability;
Shares knowledge and experience;
Demonstrates excellent communication skills;
Provides helpful feedback and advice;
Advanced and demonstrable analytical and writing skills; and
Knowledgeable about issues of human rights, sexual and reproductive health, gender, population, and statistics and policy research in general.
HOW TO APPLY
Interested individuals are encouraged to visit UNFPA Mongolia website located at http://mongolia.unfpa.org for Terms of Reference and downloadable templates. Please submit your application consisting of below documents in hard copy to UN reception at address provided below, or send your application electronically to dedicated email inbox of vacancy@unfpa.org.mn.
Completed and signed UN personal history form P11 (CV outlining academic and professional experience may be supplemented).
Technical proposal which provides (a) information of experience of working similar fields, (b) concise plan and methodology to conduct this consultancy, and (c) list of similar consultancies undertaken outlining brief description of consultancy, deliverables, employer name/contacts, etc.
All-inclusive price quotation (the quotation is subject to negotiation by UNFPA should it exceed allowed threshold).
Kindly note that incomplete applications will be automatically disqualified.
Contact person: Ms. P.Altantuya, Administrative Assistant, E-mail: altantuya@unfpa.org
UNFPA Mongolia Country Office (Floor 4)
UN House, UN Street 14, Sukhbaatar District, Post Office 46, Ulaanbaatar, Mongolia 14201
Tel: 976-11-353503, extension 3353; Fax: 976-11-353502
We are no longer accepting applications for this position.
Mongolia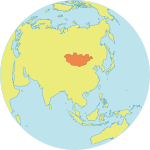 Population : 3.2 mil
Maternal Mortality Ratio
44
Contraceptives prevalence rate
58
Population aged 10-24
22%