International Consultant – Minimum Initial Service Package (MISP)
Contract Type: Consultancy
Closing date: 18 May 2018 - 5:00pm(Juba time)
Duty station: Juba, South Sudan
---
Purpose of consultancy:
Since 2003, UNFPA and partners have systematically advocated for the implementation of the priority reproductive health services designed for the onset of humanitarian emergencies known as the Minimum Initial Service Package (MISP) for Reproductive Health. The MISP for reproductive health is a set of priority activities that form a Sphere minimum standard to be implemented in a humanitarian crisis.
These life-saving activities form the starting point for reproductive health programming and should be built upon as soon as possible with comprehensive reproductive health services and sustained throughout protracted crises and recovery. The MISP was developed by the Inter-Agency Working Group (IAWG) on Reproductive Health in Crisis and articulated in the Inter-Agency Field Manual (IAFM) for Reproductive Health in 1999, which was subsequently revised in 2010 and 2017.
The MISP objectives include:
1.         Coordinate the provision of SRH and GBV services 
2.         Reduce human immunodeficiency virus (HIV) transmission:
3.         Prevent and manage the consequences of sexual violence:
4.         Prevent excess neonatal and maternal morbidity and mortality:
5.         Provide family planning services and information
6.         Plan for the provision of comprehensive reproductive health services as soon as the situation permits
Since the conflict that broke out in December 2013 in South Sudan, compounded by the July 2016 Attack of Juba (J1), UNFPA and partners have scaled up SRH response including the implementation of the Minimal Initial Service Package (MISP) for SRH services including, clinical medical services/psychosocial first aid (PFA) and psychosocial support services (PSS) for rape survivors. However, information on the scale, depth, quality and consistency of MISP implementation is lacking.
The purpose of this assessment is therefore to provide updated information on the implementation and sustenance of MISP implementation in the South Sudan protracted crisis. 
Scope of work:
The consultant will conduct a Literature Review; Key Informant Interviews, Health Facility Assessment and Focus Group Discussions. The assessment covers the whole country and consultant will endeavour to assess as many facilities.  
Objective and methodology of the assessment:
The overall objective this study is to assess the status of the implementation of MISP for SRH services in the most affected states of South Sudan.
The Assessment will use the following methods:
Literature review: The literature review will :
Provide background information essential to the MISP, including a. Existing reproductive health (RH) infrastructure of country b. South Sudan RH policies and policies c. Disaster risk reduction policies and procedures d. Demographic information e. Population-based indicators on RH f. Status of the humanitarian RH response;
 Facilitate the identification of cultural sensitivities, especially related to RH;
Identify barriers and facilitating factors to implementing the MISP in previous process evaluations.
Key informant interviews: The objectives of the KIIs are to:
Follow-up incomplete information from the literature review on the integration of the MISP into Health cluster and protection plans and strategies, and humanitarian response plans in South Sudan
 Assess key informants' knowledge of the MISP and additional priorities
Explore key informants' knowledge about affected communities' priority RH concerns and needs;
Explore key informants' engagement with affected communities including adolescents and persons with disabilities;
Assess agencies' MISP response;
Examine availability of MISP services;
Explore accessibility of MISP services;
Assess agencies' preparedness to implement the MISP;
Determine key barriers and facilitating factors to MISP implementation in crisis response.
Health Facility Assessment: HFA will examine the availability, quality and utilization of the clinical services of the MISP. The objectives of the health facility assessment are to:
Establish the type of health facilities and their catchment population. Descriptions of MISP Process Evaluation Tools and Analysis Guidance;
 Explore the availability of basic infrastructure and systems at the health facility;
Determine health facility readiness with human and material resources.
Determine availability, accessibility and quality of MISP services;
Examine the utilization of MISP service;
Explore the availability of information about services at the health facility to the community;
Identify RH-related causes of morbidity and mortality at health facilities during the first 3-6 months after a disaster
Focus group discussions: Purpose of FGDs will be to:
To assess the extent that RH services are available and accessible;
To explore how resources (human and material) relevant to the MISP were allocated, mobilized, and delivered by agencies in the humanitarian response;
To explore awareness about and use of RH services by the crisis-affected population
To explore the factors that influence the implementation of the MISP
The Key informants may include health, RH, HIV and gender-based violence (GBV) focal points representing: Ministry of Health (MOH) and other relevant government agencies; Relevant United Nations (UN) agencies including the World Health Organization (WHO); United Nations Population Fund (UNFPA); United Nations High Commissioner for Refugees (UNHCR), UNAIDS and the United Nations Children's Fund (UNICEF); and relevant international, national and local non-governmental organizations (NGOs).
Main Tasks and Responsibilities  
Under the supervision of the Emergency Coordinator and day to do a collaboration with the Programme Analyst – SRH in Emergencies and Programme Analyst – GBV in Emergencies and in regular consultation with the humanitarian team of UNFPA in Juba and the field, the consultant  will perform the following tasks:
Develop the tools for collecting information among humanitarian actors in SRH areas and at field level (above locations);
Collect information through review of existing reports/documents, interviews (client exit interviews, Key Informant interviews, etc.), focus group discussions and observations;
Collate, analyze and produce a synthesis and analytical report;
Document good practices and lessons learned in the implementation of MISP for SRH services, supply chain management and in the provision of clinical services to rape survivors;
To present the draft report to the programme officers of UNFPA and selected partners for comments;
To integrate comments and finalize the Report of the assessment; and
To undertake any other tasks as appropriately related to this study that may be required/necessary.
DELIVERABLES:
A comprehensive report on the status of the MISP implementation in South Sudan with recommendations.
Duration and working schedule:
21 working days
Starting May 2018
Place where services are to be delivered:
South Sudan, Juba 
Delivery dates:
An electronic copy of the final assessment report with recommendations 
Monitoring and progress:
UNFPA will be responsible to monitor Consultant's work based on the agreed work plan and agreed deliverables.
The final deliverables will be submitted to UNFPA on the last day of the consultancy 
Supervisory arrangements:
Emergency Coordinator but works closely with Programme Analysts for SRH and GBV in Emergencies   
Expected travel:
Wau, Bentiu, Malakal, Mingkaman, Bor, Maban 
Qualifications and Experience:
The ideal candidate must have at least a master degree in the field of Public Health or any other related Medical Sciences.
He/she must have at least seven years' experience and knowledge on Reproductive Health programme development, implementation and evaluation experience and in conducting an assessment in humanitarian settings and/or in SRH programming. She/he must have proven experience/knowledge of South Sudan health systems and gender. He (she) must be fluently in English. Excellent interpersonal skills and ability to establish an effective and working relationship with MoH, and other partners. 
How to Apply:
Applicants are kindly requested to send their application to  ssco.vacancies@unfpa.org by COB 18 May 2018. Applications received after this date will not be taken into consideration. All applications should be cleared marked with Subject Line "Minimum Initial Service Package (MISP) (International Post)".
Applicants will be short-listed on the basis of their qualifications and work experience. Only the short-listed candidates will be invited for interviews.
IMPORTANT: There is NO application processing or other fee at any stage of UNFPA application processes.
We are no longer accepting applications for this position.
South Sudan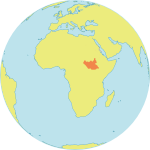 Population : 12.9 mil
Maternal Mortality Ratio
789
Contraceptives prevalence rate
9
Population aged 10-24
33%
Youth secondary school enrollment
Boys 6%
Girls 4%