Innovative Financing/Resource Mobilization Specialist, RMB Branch Division for Communication and Strategic Partnerships (DCS), New York, P-3
Contract Type: Fixed Term Appointment
Closing date: 4 January 2019 - 5:00pm(New York time)
Duty station: New York
Job ID: 19729
---
The position:
The Innovative Financing/Resource Mobilization position is based in the Resource Mobilization Branch (RMB) in the Division of Communications and Strategic Partnerships (DCS) in UNFPA Headquarters in New York. 
The Resource Mobilization Branch (RMB) is responsible for the organization's resource mobilization efforts, thereby increasing UNFPA's capacity to implement its mandate. It is responsible for maintaining, nurturing and developing traditional and emerging donor relations, and partnership with other UN entities, but increasingly also relations with international financial institutions, private and institutional investors, to secure sufficient funding for the implementation of UNFPA's Strategic Plan. It follows and analyzes national and international trends and discussions on various means to mobilize resources and the development of new funding sources, instruments and mechanisms. The Branch works closely with Regional Offices and Country Offices, as well as with external experts in innovative/blended financing to guide local and regional resource mobilization efforts. It obtains and shares intelligence about donors and private investors' interests and priorities in order to broaden the donor base and stimulate creative fund-raising activities.  
The Innovative Financing/Resource Mobilization Specialist will be part of RMB's Business Development team and will be supervised by the Resource Mobilization Adviser. 
Requirements:
Qualifications and Experience
Education:  Advanced university degree in (international) finance, development economics, public administration, management or other related field.
Knowledge and Experience: 
• A minimum of 5 years relevant experience in Development Financing, Resource Mobilization or partnerships building, preferably at the international level.
• Prior experience in direct interactions with donors and financial institutions, including with private and institutional investors is required.
• Knowledge of the global development financing system, capital investments, results-based financing and official development assistance, is strongly preferred.
• Established track record in fund raising and working with International Financial Institutions and public-private partnerships; 
• Relevant work experience with UN, bi-lateral, international donors/agencies and/or non-governmental organizations;
• Strong/effective written and verbal communication skills in English, including the ability to write clearly and concisely. 
• Knowledge of another working language of the UN is highly desirable.  
• Ability to exercise sound judgment and initiative.
• Ability to work under pressure.
• Ability to exercise tact in interacting with partners.
• Ability to identify and propose innovative solutions to problems related to resource mobilization.
• Demonstrated ability to work harmoniously in a team-based environment with staff members from different national and cultural backgrounds
• Strong writing skills, especially in English
Languages:  Excellent written and spoken English; Ability to work ability in at least another of the UN official languages highly desirable.
Other Desirable Skills: Proficiency in Atlas/PeopleSoft, word processing, Excel and/or other computerized applications.
We are no longer accepting applications for this position.
United States of America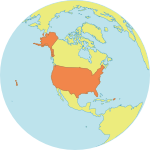 Population : 331 mil
Maternal Mortality Ratio
19
Contraceptives prevalence rate
64
Population aged 10-24
19.5%
Youth secondary school enrollment
Boys 92%
Girls 93%