Individual Consultant: HIV Specialist & Keys Population
Contract Type: Consultancy
Closing date: 15 July 2020 - 5:00pm(Dakar time)
Duty station: Dakar, Senegal
---
Duration of the consultancy
Five (05) months.
The Context
The HIV epidemic in West and Central Africa (WCA) has distinct dynamics compared to the other regions of sub-Saharan Africa. The national HIV prevalence ranges from less than 1% to a high of 4.5%. There are key population groups who, due to specific higher-risk behaviors, are at increased risk of HIV irrespective of the epidemic type or local context. In this context, key populations (KPs) include: 1) men who have sex with men, 2) people in prisons, 3) people who use drugs, 4) sex workers and 5) transgender people. Key populations and their sexual partners account for 40% of new HIV infections in western and central Africa (UNAIDS Global Update 2018).
UNFPA WCARO is in search for a dedicated HIV or Key Population Specialist, to ensure that it is strategically responding to the needs of the country offices in providing support to the key population networks and individuals, including young key populations.
Main Tasks & Objectives
The Consultant will conduct the following tasks:
Conduct a desk review of the above factors, including existing policies, structural/environmental factors, epidemiologic data, programmatic responses, risk communication and community engagement, resource needs, partnerships and evaluation efforts regarding HIV, STIs, SGBV and SRHR interventions within the key populations/young key populations in WCA
Develop a survey instrument to identify above information, including good practices in programming on integrated, people centered HIV, STIs, SGBV and SRHR interventions with and for the key populations in Africa, that can be adapted to the WCA region
Conduct online interviews with key informants of key population networks, service providers, policy makers and development partners within WCA region
Organize a two day-meeting to review the research findings
Draft a report with recommendations of strategic intervention points for WCARO and the regional networks
Methodology
On-going with online briefing every two weeks and progress report at the end of each month.
All deliverables and reports will be delivered electronically in French or in English as appropriate
Qualifications and Experience
Education:
Advanced University degree in public health, demography, social sciences, management or a related subject in international development
Knowledge and Experience:
7 years of increasingly responsible professional experience in developmental work, preferably in management
Strong analytical ability and professional experience in engaging with community and high level stakeholders
Experience in the field of HIV prevention is a strong asset
Knowledge of key population issues, especially in the African context, and programming. Ability to manage sensitive issues with tact and diplomacy, plus ability to promote and uphold human rights principles.
Knowledge of UNFPA issues and actions at the regional and country levels
Languages 
Strong verbal and written communication skills in English and French. Experience with qualitative and quantitative research techniques, including interviewing, data collection and critical analysis
How to Apply 
Deadline for application is 15 July 2020 at 5 pm Dakar time. 
Interested applicants should send proposals (CV and similar publication templates), with the reference "HIV & Keys Population" in the subject line, to the e-mail address unfpa.wcaro.recruitment@unfpa.org 
UNFPA will only respond to those applicants in whom UNFPA has further interest. 
Disclaimer 
UNFPA does not charge any application, processing, training, interviewing, testing or other fee in connection with the application or recruitment process. Should you have received a solicitation for the payment of a fee, please disregard it. Furthermore, please note that emblems, logos, names and addresses are easily copied and reproduced. Therefore, you are advised to apply particular care when submitting personal information on the web. Should you feel that you have received a fraudulent notice, letter or offer that makes use of the name or logo of UNFPA, you may submit a report through the UNFPA fraud hotline http://www.unfpa.org/help/hotline.cfm 
We are no longer accepting applications for this position.
Senegal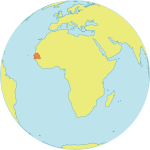 Population : 16.7 mil
Maternal Mortality Ratio
315
Contraceptives prevalence rate
22
Population aged 10-24
32.1%
Youth secondary school enrollment
Boys 36%
Girls 39%