INDIVIDUAL CONSULTANT: To develop a national integrated supply chain strategy for health commodities in Sierra Leone
Contract Type: Consultancy
Closing date: 22 July 2019 - 5:00pm(Freetown time)
Duty station: Freetown, Sierra Leone
Job ID: N/A
---
Level: Consultant
Contract Type: Consultancy
Closing Date: 22 July 2019 - 5:00pm (GMT)
Duty Station: Freetown, Sierra Leone
---
Purpose of Consultancy:
The purpose of the consultancy is to assist the Sierra Leone Directorate of Drugs and Medical Supplies, the national procurement and supply chain entity-National Medical Supplies Agency to develop a national integrated supply chain strategy for health commodities in the country.
Context
Sierra Leone has one of the highest maternal mortality ratios (MMR) in the world, estimated at about 1360 per 100,000 livebirths in 2015. Poor access to maternal health services and the low rate of skilled birth attendance make Sierra Leone one of the most unsafe places for women to deliver. One of the key strategies for averting maternal mortality is ensuring that quality skilled birth attendance is available, accessible and used throughout the country.
The population of Sierra Leone was 7,092,013 million in 2015 (2015 Population and Housing census), with an annual growth rate as high as 3.2 per cent; adolescents and youth constitute 55 per cent of the total population. The maternal mortality ratio (MMR) was estimated at 1,165 per 100,000 live births in 2013 (SLDHS, 2013). The prevalence of modern contraceptive methods among married women has doubled since 2008, increasing from 7 percent in 2008 SLDHS to 16 percent in the 2013 SLDHS, which shows that the trends in modern family planning practices have been encouraging in this country. However, the country faces challenges of stock outs at different level of service delivery with 71.6 percent of the all service delivery points facing stock- out of at least 3 products in 2018.  The country faces several major bottlenecks that impede supply chain performance, these include: limited funding especially from Government for commodity procurement; multiple supply chain systems that are not properly integrated; weakness in the distribution system leading to severe stock-outs; limited use of logistics management information system data for programmatic actions; non-availability of reliable consumption data and weak mechanism of feedback as well as timely corrective actions on monitoring reports for re-supply of reproductive health commodities to service delivery points.
Health supply chain plays a vital role to strengthen health systems for better health outcomes. The Government of Sierra Leone (GoSL) is implementing a number of initiatives to promote the health of its people, with particular focus on those deprived of basic health services. The Free Health Care Initiative (FHCI), since its inception in 2010, has made significant strides in the provision of healthcare services for pregnant and lactating women and under-fives. It followed a systematic and comprehensive approach to improve all the main health system components. However, in spite of the efforts of the government and partners, the supply chain is still bedeviled by inefficiencies, poor storage conditions, irregular distributions and frequent stock outs.
The supply chain strategy will provide the framework for efficient and continuous supply to
public health facilities nationwide to provide quality health care. It will be a first of its kind in the country to guide supply chain processes in order to ensure uninterrupted supplies of health commodities to prevent suffering, save lives, and create a brighter future for the people of Sierra Leone.
Main objective of the consultancy
The main aim of the consultancy is to provide technical support for the development of a five-year integrated health supply chain strategy that optimizes use of limited resources and delivers products efficiently to the last mile.
Specific objectives are:
To develop a fully integrated, functional, optimized, interlinked, and robust public health supply chain for Sierra Leone with complete data visibility at each level.
To provide a set of guiding policies and interventions, to ensure that good quality health commodities are available and accessible to all people living in Sierra Leone
Activities:
The Consultant will be required to:
Conduct rapid assessment of the supply chain, performance standards and the requirements in the country, (5 days on-shore)
Facilitate a supply chain strategy workshop (including SWOT analysis) with key stakeholders in the country to identify supply chain processes and systems that are needed, prioritize them and develop a framework to execute the strategy.  8 days (SWOT analysis to include identification of infrastructure and human resource needs, bottlenecks in supply chain functions at all levels of the supply chain and gaps between current technical competence and the applicable best-in-class level for sustainable strengthening of the supply chain system in an integrated and optimized manner)
Develop of a National supply chain strategy based on inputs articulated during the strategy workshop (activities includes sharing drafts and reviewing the document based on comments provided by stakeholders), 10 days
Facilitate a validation workshop for adoption of the strategy. 2 days
Deliverables:  
Activities under this Individual consultancy agreement are to be completed within 25 working days from 29 July to 30 August 2019.
Deliverables: (in hard and soft copies)
Report of the rapid assessment
Report of the supply chain strategy workshop conducted   
Report of the validation workshop conducted
Finalized supply chain strategy document
Knowledge and Experience:
Advanced degree in Supply chain management, Pharmacy or Public Health.
At least 10 years of experience in Public Health supply chain.
Strong analytical and organizational skill.
Knowledge about the common challenges and solutions within health supply chains and experience in similar projects of developing a supply chain strategy is preferred.
Excellent interpersonal, negotiating, communication and networking skills with the ability to liaise with representatives from the government and non-governmental organizations at the highest levels.
Demonstrated skills in facilitation of workshops.
Previous experience in working with the UN is an asset.
Fluency in oral and written English.
Competency in basic computer skills.
Producing results in timely manner
Language Requirements:
Fluency in English, verbal and written.
HOW TO APPLY:
All applications (CV and cover letter) including the technical proposal, should be sent to the email address registry-sl@unfpa.org at the latest by 22 July 2019.
We are no longer accepting applications for this position.
Sierra Leone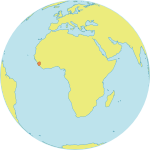 Population : 7.9 mil
Maternal Mortality Ratio
1360
Contraceptives prevalence rate
20
Population aged 10-24
33%
Youth secondary school enrollment
Boys 38%
Girls 37%