Head of Programmes, Sierra Leone, P-5
Contract Type: Fixed Term Appointment
Closing date: 16 July 2019 - 5:00pm(Freetown time)
Duty station: Freetown, Sierra Leone
Job ID: 24494
---
The Position:
The Head of Programmes plays a leading role in the formulation and delivery of the UNFPA country programme, and in the strengthening of the country office capacity to implement the ICPD Programme of Action to ensure national ownership.  You will supervise international and national programme staff, providing them with managerial direction and motivation.  The Head of Programmes will serve as Officer-in-Charge in the absence of the Representative.
 You will report to the Representative.
How you can make a difference:
UNFPA is the lead UN agency for delivering a world where every pregnancy is wanted, every childbirth is safe and every young person's potential is fulfilled.  UNFPA's new strategic plan (2018-2021), focuses on three transformative results: to end preventable maternal deaths; end unmet need for family planning; and end gender-based violence and harmful practices.
In a world where fundamental human rights are at risk, we need principled and ethical staff, who embody these international norms and standards, and who will defend them courageously and with full conviction.
UNFPA is seeking candidates that transform, inspire and deliver high impact and sustained results; we need staff who are transparent, exceptional in how they manage the resources entrusted to them and who commit to deliver excellence in programme results.
Job Purpose:
Working within a Country Office environment, you will play an exemplary role of creative programme development, while sharing knowledge and insights with staff to facilitate broad country programme management. You will focus on building national capacity, and on ensuring the integration of population, sexual and reproductive health, and gender issues into the broader national development agenda. 
As the Head of Programmes, you will foster strategic alliances and partnerships, and develop relationships, networks and coalitions with national stakeholders, organizations, institutions and associations at country level.  As the second most senior staff in the country office, you will serve as Officer-in-Charge in the absence of the UNFPA Representative, and serve on the Senior Management Team.
Qualifications and Experience
Education: 
Master's degree in public health, medicine, sociology, demography, international relations, international development, public administration, management or other related fields.
Knowledge and Experience:
Ten years of relevant professional experience in the field of sexual and reproductive health, including programme design, appraisal and management;
Demonstrated ability to refine programme design to ensure alignment of organizational programme objectives to national priorities/capacities;  
Previous experience leading and managing large teams;
Excellent verbal and written communication skills to foster and maintain political partnerships;
Strong interest in the mission of UNFPA and dedication to the principles of the United Nations system;
Field experience and previous experience in working with the United Nations managing large and complex programmes with an understanding of UNFPA system;
Previous experience of high level representation.
Languages:  
We are no longer accepting applications for this position.
Sierra Leone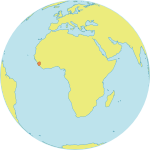 Population : 8 mil
Maternal Mortality Ratio
1120
Contraceptives prevalence rate
27
Population aged 10-24
32.9%
Youth secondary school enrollment
Boys 43%
Girls 41%