Ethics Adviser, Office of the Executive Director (OED), New York, D-1
Contract Type: Fixed Term Appointment
Closing date: 11 March 2019 - 5:00pm(New York time)
Duty station: New York
Job ID: 21448
---
The position:
The Ethics Adviser[1] heads the Ethics Office and is independent of any other official, division, office or other organizational entity or unit in order that he/she may exercise objective judgment and undertake initiatives independently. The Ethics Adviser reports directly to the Executive Director. She/he assists the Executive Director in ensuring that all UNFPA personnel observe and perform their functions in consistency with the highest standards of integrity, professionalism and mutual respect.
UNFPA is also committed to the United Nations system-wide harmonization, coordination, and coherence of ethics-related policies. The Ethics Adviser serves as a member of the Ethics Panel of the United Nations and the Ethics Network of Multilateral Organizations.
[1] (N.B.: The Ethics Adviser is appointed initially for a period of one year.  The appointment may be renewed twice for a period of two years each, amounting to a maximum term of five years.  The appointment may be renewed once on an exceptional basis. Given the unique role of the Ethics Adviser, the selected candidate will be ineligible to apply for future posts within UNFPA. This appointment is also subject to review for conflict of interest, including financial disclosure).
Requirements:
Qualifications and Experience
Education:
Advanced university degree in law, criminal justice, social sciences (e.g. industrial psychology, industrial labor relations, sociology), public policy, corporate ethics or other relevant field.
Knowledge and Experience:
Fifteen years of international professional work experience including ten years of progressively responsible experience in public and/or private institutions in the areas of  business ethics and related fields, such as design of ethical standards, ethics and compliance programmes, code of conduct, accountability and compliance frameworks and financial disclosure policies.
Recognized relevant certification and knowledge of current industry best practices relating to corporate ethics and business conduct/practice would be an asset.
Language:
Fluency in English.  Proficiency in another official UN language an asset.
We are no longer accepting applications for this position.
United States of America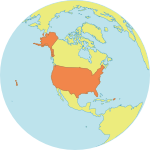 Population : 329.1 mil
Maternal Mortality Ratio
14
Contraceptives prevalence rate
74
Population aged 10-24
20%
Youth secondary school enrollment
Boys 92%
Girls 92%