Director, Division for Human Resources, D2
Contract Type: Fixed Term Appointment
Closing date: 10 August 2018 - 5:00pm(New York time)
Duty station: New York, New York
---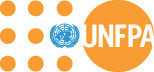 ​​
UNFPA, the United Nations Population Fund, is the lead UN agency for delivering a world where every pregnancy is wanted, every childbirth is safe and every young person's potential is fulfilled.
JOIN A NEW GENERATION OF LEADERSHIP
Do you have the passion to join the leadership team of a dynamic, international, rights-based organisation?
Can you provide advisory support on organisational policy, priorities and strategies to enable the Executive to make informed decisions concerning people related initiatives?
Are you a catalyst for change, action, partnership and innovation?
If you have answered yes, UNFPA invites you to apply to for the position of:
Director, Division for Human Resources (D2)
Our strategic plan, focuses on three transformative results:
To lead our work in delivering on the 2030 agenda for Sustainable Development, UNFPA is seeking a new Director for Division of Human Resources.  You will promote across all UNFPA Divisions, Country Offices and Regional Offices an appreciation of the critical importance of human resource management as central to the overall success of the organisation in delivering on its mandate. Through building alliances and partnerships with governments, UN and bilateral agencies, civil society and the private sector, you can help make a positive difference in the lives of billions of people.
SRI Executive Search has been contracted by the UNFPA to assist with the search for an exceptional candidate to fill the position. Additional details can be seen using this link: https://bit.ly/2KS8uZs. Should you wish to be considered for this position, please forward a copy of your CV and a supporting letter in Microsoft Word format, along with any relevant documentation to Ms. Prysleen Pabon at ppabon@sri-executive.com on or before Friday 10 August 2018 at 5 pm EST.
All information will be held in the strictest confidence. SRI Executive will revert to you as soon as feasible upon review of your application.
We are no longer accepting applications for this position.