DEADLINE EXTENDED: NATIONAL POST: Programme Finance Assistant, Port Vila, Vanuatu, Pacific Sub Regional Office, G6
Contract Type: Fixed Term Appointment
Closing date: 21 September 2018 - 6:00pm(Fiji time)
Duty station: Port Vila, Vanuatu
Job ID: 17867
---
PLEASE NOTE THAT THIS VACANCY IS ONLY FOR NATIONALS OF VANUATU.
DEADLINE FOR THIS VACANCY IS EXTENDED TO 21 September 2018 (5 pm Vanuatu time)
Closing Date: 21 September 2018 (5pm Vanuatu Time which is 6 pm Fiji)
The Position:
The Programme Finance Assistant position is located in the Field Office will work under the day-to-day supervision of the Program Specialist. S/He provides financial and programmatic support to strengthen programme delivery and management. S/he also works in close collaboration with the Program and Operations in Suva team to ensure timely support to the programme implementation.  
How you can make a difference:
UNFPA is the lead UN agency for delivering a world where every pregnancy is wanted, every childbirth is safe and every young person's potential is fulfilled.  UNFPA's new strategic plan (2018-2021), focuses on three transformative results: to end preventable maternal deaths; end unmet need for family planning; and end gender-based violence and harmful practices. 
In a world where fundamental human rights are at risk, we need principled and ethical staff, who embody these international norms and standards, and who will defend them courageously and with full conviction. UNFPA is seeking candidates that transform, inspire and deliver high impact and sustained results; we need staff who are transparent, exceptional in how they manage the resources entrusted to them and who commit to deliver excellence in programme results.
Job Purpose:
The Programme Finance Assistant contributes to the development and implementation of effective regional and country programmes in the region by providing administrative support to UNFPA's programmes. As appropriate and under the direction of the Programme Specialist and the International Operations Manager the Programme Finance Assistant will also contribute to research, financial management and operational and procedural guidance.
S/He provides administrative and financial support in implementation of program activities ensuring full compliance of program and financial processes with UN/UNFPA rules, regulations, policies and strategies;
S/He provides logistical support to programme implementation; S/He provides organizational functions of the office in terms of providing effective communications support to the Sub Regional office; ensuring facilitation of knowledge building and management.
Requirements:
Qualifications and Experience
Education: 
Completed secondary level education required.
First level University (Bachelor) degree in Public/Business Administration, Finance, Commerce, Accountancy/Chartered Accountancy and related field is desirable.
Knowledge and Experience:
Minimum of 6 years of relevant experience in programme, administration, finance or office management;
Some experience in research assistance and general understanding of programme support, monitoring and evaluation is desirable;
Good writing and communication skills with the ability to draft correspondence in a clear, accurate and concise manner;
Previous experience and knowledge of protocol in the United Nations is an advantage,
Good interpersonal, planning, organizational and multi-tasking skills;
Ability to work independently and harmoniously in a multi-cultural and multi-ethnic team environment  maintaining tact and discretion in all dealings;
Computer literacy - Proficiency in the use of MS Office Packages and the Internet;
Good knowledge of Atlas/PeopleSoft is an asset.
Languages:
Fluency in English and knowledge of the local language is required.
We are no longer accepting applications for this position.
Vanuatu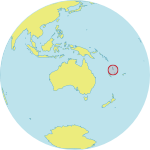 Population : 0.3 mil
Contraceptives prevalence rate
36
Population aged 10-24
30.2%
Youth secondary school enrollment
Boys 48%
Girls 50%