Coordinator, Administrative Agent (AA), UN Structured Funding Dialogue (SFD), and International Aid Transparency Initiative (IATI), Resource Mobilization Branch, DCS, New York, P-5
Contract Type: Fixed Term Appointment
Closing date: 19 October 2020 - 5:00pm(New York time)
Duty station: New York
Job ID: 32878
---
The Position:
The position of Coordinator, Administrative Agent (AA), UN Structured Funding Dialgoue, and International Aid Transparency Initiative (IATI) functions, is located in the Resource mobilization Branch (RMB), Division of Communications and Strategic Partnerships (DCS), UNFPA headquarters, in New York. The incumbent of the post reports to the Chief of RMB.
How you can make a difference:
UNFPA is the lead UN agency for delivering a world where every pregnancy is wanted, every childbirth is safe and every young person's potential is fulfilled.  UNFPA's new strategic plan (2018-2021), focuses on three transformative results: to end preventable maternal deaths; end unmet need for family planning; and end gender-based violence and harmful practices. 
In a world where fundamental human rights are at risk, we need principled and ethical staff, who embody these international norms and standards, and who will defend them courageously and with full conviction.
UNFPA is seeking candidates that transform, inspire and deliver high impact and sustained results; we need staff who are transparent, exceptional in how they manage the resources entrusted to them and who commit to deliver excellence in programme results.
Job Purpose:
Under the overall guidance and supervision of the RMB Chief, the incumbent performs tasks to achieve the following corporate results:
Performing the function of Administrative Agent (AA) for UN pooled-funds, for which UNFPA acts as the AA, including ensuring that the associated accountability framework is fully operationalized within UNFPA business operations;
Coordination of UNFPA's corporate activities on the Structured Funding Dialogue (SFD), as mandated by the ECOSOC and the Executive Board, including preparation of UNFPA's annual Structured Funding Dialogue report, regular consultation with the Board membership and other reporting and coordination requirements, including with the wider UN system.
Maintaining and reporting, where necessary, accurate and complete data on UNFPA's development activities in order to meet the IATI requirements. Strengthening the availability of information and the regular sharing of knowledge on IATI within UNFPA; and representing UNFPA in high-level IATI-related meetings and events.
Requirements:
Qualifications and Experience
Education:  
Advanced university degree with specialization in business administration, (financial) management, public administration or a related subject in the international development field.
Knowledge and Experience: 
• 10 years of relevant progressively responsible professional experience, including experience at the country and international level, preferably with previous experience/exposure to the UN operational activities and sustainable development system;
• Good written and oral communication skills;
• Proven experience with fund management and financial reporting;
• Proven familiarity with UN Funding Compact, joint, pooled and other thematic instruments;
• Ability to successfully execute fund portfolio management and coordination functions; 
• Demonstrated ability to work in a multicultural environment and establish harmonious and effective relationships both within and outside the organization.
Languages: 
Excellent communication skills in English, both oral and written required. Working knowledge of second UN language desirable.
We are no longer accepting applications for this position.
United States of America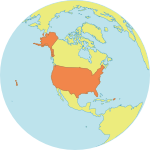 Population : 331 mil
Maternal Mortality Ratio
19
Contraceptives prevalence rate
64
Population aged 10-24
19.5%
Youth secondary school enrollment
Boys 92%
Girls 93%