Consultancy - Database Administrator, Baghdad, Iraq
Contract Type: Consultancy
Closing date: 7 April 2020 - 5:00pm(New York time)
Duty station: Baghdad, Iraq
---
Opening for International Consultancy for Database Administrator in Iraq-Baghdad
Duty Station:                                               Baghdad
Duration of the contract and timeline:    6 Months
Grade/Level:                                               Equivalent to P2
Contract type:                                            International Individual Consultant                   
Deadline for applications:                         7 April 2020- 5:00pm (Baghdad time)
Background
 Under the overall supervision of the Census National Chief Technical Adviser and under the direct supervision and directions of the National Information Communication Technology Technical Specialist the Database Administrator shall support Central Statistical Organization, Ministry of Planning, Government of Iraq to install and maintain the performance of database servers. He/She will support the ICT team in planning, developing and troubleshooting of databases. This will entail a close coordination with different units within CSO.Reporting Arrangements
The consultant will report to the UNFPA Technical Specialist in Midwifery and  under the overall supervision of the Assistant Representative RH.  The consultant will liaise directly with the UNFPA Reproductive Health team.
Job Purpose
The Iraqi government plans to conduct the population Census in 2020. UNFPA Iraq CO is geared to provide technical support to the Central Statistical Office (CSO) to conduct the Population Census in 2020.
In line with UN/UNFPA policies and guidelines, and internationally established standards and recommendations for census undertaking, the DB Administrator will perform various tasks and provide vital technical inputs to all activities pertaining to census operations at the appropriate stages of the process. In addition, the incumbent will provide support in implementing and documenting activities aimed at increasing stakeholder participations throughout the census process.
Major Activities/Expected Results
Database administrator (DBA) have a variety of duties and tasks, such as the following:
Responsibility for the evaluation of database software purchases
Install and maintain the performance of database servers
Develop processes for optimizing database security.
Set and maintain database standards.
Manage database access.
Performance tuning of database systems.
Install, upgrade, and manage database applications.
Diagnose and troubleshoot database errors.
Supervision of modifications to any existing database software to meet the needs of their employer
Responsibility for maintaining the integrity and performance of company databases
Must guarantee that data is stored securely and optimally
Informing end users of changes in databases and train them to utilize systems
Ensuring the security of company data
Monitor the database performance and evaluate complex information coming from a variety of sources.
Must communicate effectively with managers, developers, and other workers.
Understanding of complex systems, and how a minor error can cause major problems.
Administrators must troubleshoot them and resolve the problems.
Job Requirements
Qualification:
Advanced University Degree in Technology/science/Information Technology/Engineering.
Technical Expertise:
Minimum 5-7 years of experience of Database application
Java / JEE, .NET Programming, Visual Studio, and frameworks
Experience in Microsoft solutions (SQL, Office, 365….etc.)
Experience in Oracle solutions, DB2, Sybase, MySQL
Operational test environment (CA, BMC, Quest Software)
Experience in DBMS
Languages:
Fluency in English is required.  Knowledge of Arabic is an asset.
How to apply
Kindly forward your completed P11 or CV to the email address vacancy.iraq@unfpa.org  indicating the post title in the e-mail's subject before the deadline of 7 April 2020.
We are no longer accepting applications for this position.
Iraq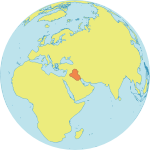 Population : 40.4 mil
Maternal Mortality Ratio
50
Contraceptives prevalence rate
58
Population aged 10-24
31%