Consultancy - Data Programmer, Baghdad, Iraq
Contract Type: Consultancy
Closing date: 19 May 2019 - 5:00pm(New York time)
Duty station: Baghdad, Iraq
---
Official Job Title: Data Programmer        
Duty Station:  Baghdad, IRAQ
Adv. Number:   UNFPA/IRQ/IC/19/01    
Current Grade:  Equivalent to P2             
Duration: 6 Months 
Contract Type:  International Individual Consultant         
Closing Date: 19 May 2019
1.          Organizational Location
Upon the request from the Government of Iraq, UNFPA Iraq Country Office will support the Central Statistical Organization (CSO) and the Kurdistan Region Statistics Office (KRSO) to implement the second Iraq Women Integrated Social and Health Survey (I-WISH) 2018/2019.  Specialized technical support over data managing and data entry is required.
2.          Job Purpose
The incumbent will guide the CSO and KRSO teams to update the system for data entry from/to tablets and analyze the results for data entry. The consultant will support CSO and KRSO in establishing a programme for the 2020 census in consultation with the Government on and based on specific requirements.
3.          Major Activities/Expected Results
•            Provide technical support to both of CSO/KRSO to check the existing data collection system through tablets and fix the system accordingly.
•            Ensure accurate and consistent inputting of data received from partners into database.
•            Perform data analysis and produce reports in various formats including graphs, charts etc. as required.
•            Develop and maintain a web interface for the Database.
•            Undertake any other tasks assigned by the Supervisor.
4.          Job Requirements
Education: University diploma or degree in Computer Sciences or related technical field. Any Microsoft certifications in Access or SQL Server would be preferred.
Work experience:
•            Minimum of 4 years of work experience in database design or database administration, data management and data analysis;
•            Ability to use Microsoft Access databases i.e. enter data, update records and fields, modify database structure, generate customized reports;
•            Experience in training project personnel in the use of database management software applications;
•            Experience with CSPRO;
Languages: Fluency in English and Arabic
5.          Expected results:
•            Accurate analysis of data entry;
•            Review of the existing CSPRO system
•            Data entry from/to tablets
•            Maintenance of the Access database
•            Weekly, monthly, and quarterly reports generated from the database
6.          Required Competencies:
Core Competencies:
•            Commitment to the organization and its mandate
•            Valuing diversity
•            Performance management
•            Communication information and ideas
•            Analytical and Strategic Thinking
•            Knowledge sharing continuous learning
Functional Competencies:
•            Data analysis
•            Data collection
•            Data management
•            Equipment operation
•            Technological Awareness
•            Expert knowledge of own discipline
7.          Contract details:
•            The consultant will be based in Baghdad, Iraq with the possibility of travel to the Kurdistan Region of Iraq when needed;
•            The consultant will work under the guidance of UNFPA Iraq Country Office and report to the Population Dynamics Specialist in Baghdad;
•            UNFPA will arrange the travels to/from the duty station upon the beginning/end of the contract;
•            The financial remuneration and accommodation will be determined upon the selection of the most suitable candidate;
•            The contract will expire on 31 December 2019, with a possibility of extension upon the request for the Government of Iraq.
How to apply - 
 Please send applications to vacancy.iraq@unfpa.org .  Closing date is 19 May 2019. 
We are no longer accepting applications for this position.
Iraq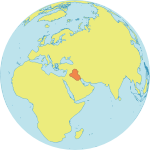 Population : 40.4 mil
Maternal Mortality Ratio
50
Contraceptives prevalence rate
58
Population aged 10-24
31%