Consultancy to Coordinate Emergency Proposal, Johannesburg, East and Southern Africa Regional Office (ESARO)
Contract Type: Consultancy
Closing date: 16 November 2020 - 5:00pm(Johannesburg time)
Duty station: Johannesburg, South Africa
---
Duration: 11 months
Purpose of Consultancy
To support the efforts by UNFPA ESA regional office, working in partnership with UNAIDS, UNICEF and WHO, to strengthen regional and country responses to SRHR in the context of COVID-19.
Specifically, the consultant will support regional coordination, provide technical assistance in programme implementation, support monitoring and evaluation efforts, the documentation of lessons learnt and advocacy, and communication. 
Scope of Work
1.   Regional Coordination  
Support the coordination of efforts on the implementation of the Strengthening integrated sexual and reproductive health and rights (SRHR)/HIV and Sexual & Gender Based Violence (SGBV) services in East and Southern Africa (2gether 4 SRHR) both within UNFPA ESARO and across the four agencies.
Support the Regional Interagency Working Group (RIWG) to monitor, track progress and report on the implementation of the work plans and budgets by the four participating agencies. 
Support the convening of interagency working groups, the development of concept notes, and the implementation of key actions to ensure access to, maintaining continuity and demand for life-saving SRHR services, in particular Sexual and Reproductive Health-Minimum Initial Service Package (SRH-MISP).
2.    Monitoring, Evaluation and Reporting 
Work with the M&E Officer of the 2gether 4 SRHR Programme to compile quarterly progress reports based on feedback from the regional team across the three intervention areas. 
Work with the M&E officer of the 2gether 4 SRHR Programme to incorporate into the Data for All Platform work plans and budgets, progress reports and all deliverables generated . 
Identify, compile and document lessons learned and case studies, with specific attention to the work on comprehensive abortion care. 
3.    Advocacy, communication and amplification 
Develop and implement a regional advocacy plan through engaging the AUC, RECs and regional CSOs. 
Identify and provide input for strategic opportunities for advocacy with key regional stakeholders on issues relating to strengthening SRHR in the context of the COVID-19 response. 
Support advocacy efforts in countries to expand access to SRH services including abortion/PAC according to the law permitted in the country. 
Duration and working schedule:
This assignment will commence on 15 January 2020 for a duration of 11 months.
Place where services are to be delivered:
UNFPA ESARO, Sunninghill Place, 9 Simba road, Sunninghill, Johannesburg
Delivery dates and how work will be delivered:
The consultant will deliver electronic monthly progress reports by the 25th of each month to show progress and outline the work plan for the coming month. 
Monitoring and progress control:
The consultant will work with the programme manager of the 2gether 4 SRHR Programme and the Health Systems Advisor of UNFPA to track and provide regular progress and reports against the indicators for submission to donors as required. The consultant will provide input into meetings of the RIWG and work with the RIWG to obtain regular inputs. 
Supervisory arrangements:
The consultant will contractually work under the supervision of the Project Manager for the 2gether 4 SRHR Programme at UNFPA and will work in close consultation with the Health Systems Advisor at UNFPA ESARO. 
Expected travel:
Owing to limitations relating to COVID-19 the consultant will be expected to work remotely as much as possible. Travel may be included depending on COVID-19 restrictions. 
Qualifications and Experience:
Education:
An Advanced (Master's) University Degree in development studies, public health, Social Sciences or Public Policy/ Administration, or
An equivalent professional qualification in a discipline relevant to the following areas: Health Sciences, Reproductive Health; Public Health; Health Policy, Financing and Management; Pharmacy, Business Administration
Knowledge and Experience: 
Minimum of five years of increasingly responsible professional experience at the advisory/managerial level in the area of programme/project management and coordination, with at least three years at an international level;
Proven experience in managing complex programs and large scale projects, and in particular joint UN programmes would be an asset;
Familiarity in communicating in a clear and articulated manner, technical and/or complex issues to different types of audiences;
Possess excellent interpersonal, negotiating, intercultural communication skills and political acumen;
Experience working directly with developing country ministry of health staff preferred;
Previous experience with the United Nations and/or an International Institution or Organization is preferred;
Experience working in the East and South Africa ;
Computer Literacy: Proficiency in the use of standard MS Office packages and the Internet.
Language: 
Fluent in English, with Portuguese a distinct advantage.
Inputs / services to be provided by UNFPA or implementing partner:
UNFPA will provide relevant support and guidance to ensure the successful undertaking of this consultancy, including administrative and financial support.  
Key counterparts:
•    WHO-Afro and HQ
•    MoH in selected countries
•    Ipas
•    FIGO
•    CSB
•    SRHB
•    ESARO
How to Apply:
The deadline for applications is Monday, 16 November 2020, 5 PM Johannesburg time.
Interested applicants should send a short letter of motivation and a detailed CV with the subject clearly stated "Application for Consultancy to Coordinate EM Proposal" to jobs.esaro@unfpa.org 
UNFPA will only respond to those applicants in whom we have further interest.
The United Nations does not charge a fee at any stage of its recruitment process (application, interview, processing, training) or other fee, or request information on applicants' bank accounts or HIV status.
 
We are no longer accepting applications for this position.
South Africa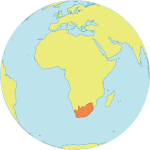 Population : 59.3 mil
Maternal Mortality Ratio
119
Contraceptives prevalence rate
50
Population aged 10-24
25.9%
Youth secondary school enrollment
Boys 65%
Girls 79%