Business Development and Partnership Specialist, Resource Mobilization Branch, Division of Communications and Strategic Partnerships, New York, P-4-
Contract Type: Fixed Term Appointment
Closing date: 15 December 2020 - 5:00pm(New York time)
Duty station: New York
Job ID: 33810
---
The Position:
 
The position is placed in a small team coordinating UNFPA's strategic efforts to expand its contribution base and modalities, and to leverage public and private financing in its mandated field.  
You will report directly to the Advisor, Business Development and Partnerships, under overall supervision of Chief, Resource Mobilization
 
How you can make a difference:
 
UNFPA is the lead UN agency for delivering a world where every pregnancy is wanted, every childbirth is safe and every young person's potential is fulfilled.  UNFPA's new strategic plan (2018-2021), focuses on three transformative results: to end preventable maternal deaths; end unmet need for family planning; and end gender-based violence and harmful practices. 
In a world where fundamental human rights are at risk, we need principled and ethical staff, who embody these international norms and standards, and who will defend them courageously and with full conviction.
UNFPA is seeking candidates that transform, inspire and deliver high impact and sustained results; we need staff who are transparent, exceptional in how they manage the resources entrusted to them and who commit to deliver excellence in programme results.
 
Job Purpose:
 
UNFPA has enjoyed significant and reliable support from donors and development partners, and we look to build on this by strengthening the menu of SRHR investment options. During the next Strategic Plan Period 2021-2024 and beyond, we aim to accelerate both UNFPA resource mobilization from a broader range of partners, and support to programme countries to increase the availability of sustainable financing from a variety of sources to realize the International Conference on Population and Development agenda. 
 
We are looking for a dynamic professional who can provide hands-on support to UNFPA teams in different settings to expand opportunities to raise funds and generate support for programmes, campaigns and other costed plans. This includes helping design new funding instruments, financing constructs and partnerships to better attract, structure and consolidate flows of international development assistance, domestic resource mobilization and private investments, either through UNFPA or in its sphere of support, to maximize development impact. 
Requirements:
Education:  
 
Advanced university degree in Social Sciences, Political Science, Business Administration, Economics, Development Financing or International Relations, or related discipline.  
 
Knowledge and Experience: 
 
• 7 years of experience at national and international level, with minimum 3-5 directly related to development assistance, dealing with partnerships, resource mobilization and development finance;
• Experience with results/performance/impact-based financing instruments and familiarity with SDG/social impact investing; 
• Solid track record in fundraising/revenue generation and management of funding instruments;
• Training in contract law or familiarity with drafting legal agreements desirable;
• Previous experience in working with financial institutions and/or private investors in the area of population and development is desirable; 
• Experience in capacity building and strategy development desirable;  
• Familiarity with UNFPA programmes and policies, knowledge of international development financing, and international politics;  
• Excellent negotiation skills, advocacy and public speaking 
 
Languages: 
 
Fluency in English is required; knowledge of other official UN languages, preferably French and/or Spanish, is desirable. 
We are no longer accepting applications for this position.
United States of America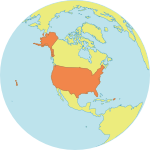 Population : 331 mil
Maternal Mortality Ratio
19
Contraceptives prevalence rate
64
Population aged 10-24
19.5%
Youth secondary school enrollment
Boys 92%
Girls 93%