Account Specialist, GPS, Finance Branch, New York, P-3
Contract Type: Fixed Term Appointment
Closing date: 6 July 2020 - 5:00pm(New York time)
Duty station: New York HQ
Job ID: 31146
---
Job Summary
The GPS Accounts Specialist is located in New York, UNFPA Headquarters, and reports to the Head, Data Management Unit (DMU), part of the Finance Branch (FB) - Division for Management Services (DMS).
The overall objective of the GPS Accounts Specialist is to promote a client-oriented approach and contribute to the implementation of the DMU outputs within the Finance Branch annual Office Management Plan. 
The GPS Accounts Specialist  will be responsible for supporting the maintenance and operation of the Global Programming System (GPS), UNFPA's application for the creation, management, and monitoring of workplans used to manage programme implementation, and for the submission, approval and processing of Funding Authorization and Certificate of Expenditure (FACE) forms submitted by UNFPA Implementing Partners (IPs)to request cash advances or the reimbursement of expenses incurred for purposes of programme implementation; report on their use; and make payments to vendors on their behalf. 
How you can make a difference:
UNFPA is the lead UN agency for delivering a world where every pregnancy is wanted, every childbirth is safe and every young person's potential is fulfilled.  UNFPA's new strategic plan (2018-2021), focuses on three transformative results: to end preventable maternal deaths; end unmet need for family planning; and end gender-based violence and harmful practices. 
In a world where fundamental human rights are at risk, we need principled and ethical staff, who embody these international norms and standards, and who will defend them courageously and with full conviction.
UNFPA is seeking candidates that transform, inspire and deliver high impact and sustained results; we need staff who are transparent, exceptional in how they manage the resources entrusted to them and who commit to deliver excellence in programme results.
Qualifications and Experience:
Education:  
Advanced University Degree in Finance/Accounting or related disciplines. An internationally recognized professional accountancy certification together with a Bachelor's degree in the fields mentioned will be deemed equivalent to an advanced degree for this position. An internationally recognized project management certification will be a distinct advantage. 
Knowledge and Experience: 
5 years of progressively responsive experience in financial management and/or accounting at national and international levels. Experience working in financial management and project budgeting and management in an ERP environment is desirable.
Excellent organizational skills, attention to detail, precision and accuracy, ability to work independently and under pressure, ability to lead the team in a fast-changing business environment.
Strong analytical and problem-solving skills to synthesize business requirements into logical systems specifications.
Demonstrated experience in data management, including advanced knowledge of spreadsheet and database packages, web-based collaboration and support systems, and reporting systems.
Familiarity with UNFPA Programming Policies, including the policies and procedures on workplan management and management of cash transfers to implementing partners policy and experience with their implementation in UNFPA financial system is a distinct advantage.
Strong technical writing/documentation skills.
Languages: 
Fluency in English language is required.
Working knowledge of French and/or Spanish languages is an advantage.
We are no longer accepting applications for this position.
United States of America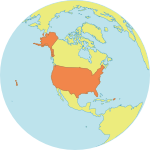 Population : 331 mil
Maternal Mortality Ratio
19
Contraceptives prevalence rate
64
Population aged 10-24
19.5%
Youth secondary school enrollment
Boys 92%
Girls 93%